Salesforce Brazil Career Stories: Making Your Success Matter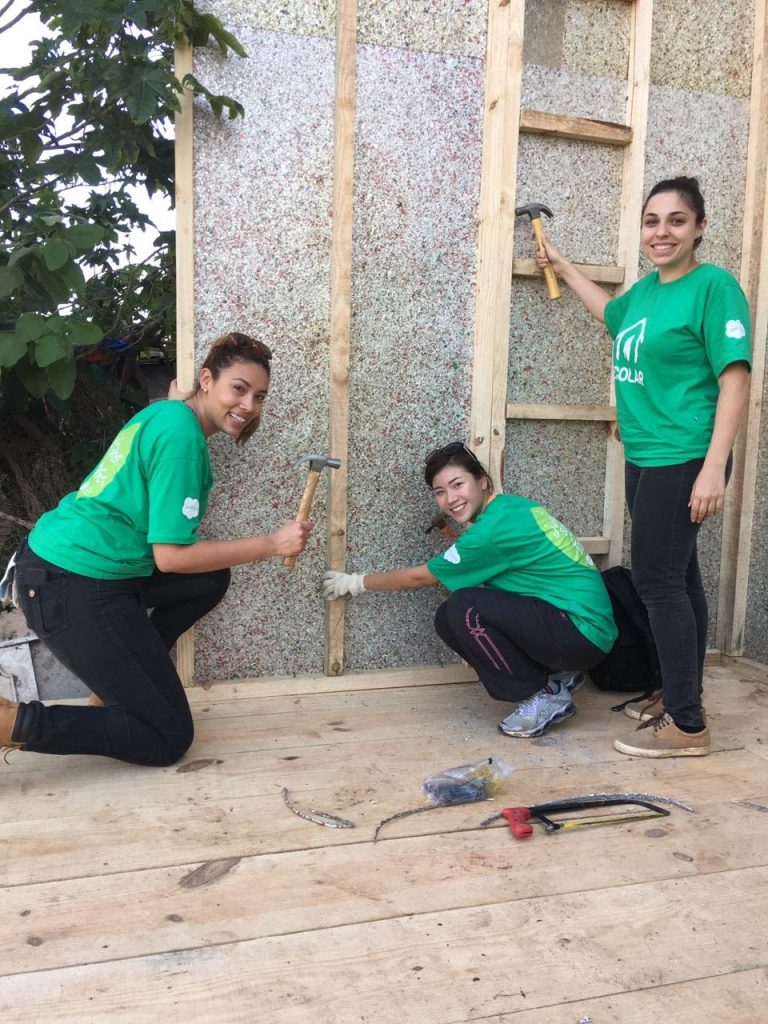 Written By: Fiona Waters, WITI Staff Writer 
Whatever your workday looks like, everyone experiences the same feeling at some point. "If you're in an environment where you're just working, working, working," begins Suely Jeon, "I think the tendency is to feel burnt out."  
As an ambassador for Salesforce.org (previously Salesforce Foundation) when it first launched in Brazil, Suely understands how important it is for a company to support the community around it. "There's no better therapy than helping other people." 
GIVING BACK TO YOUR COMMUNITY 
Philanthropy and community service are more than just recreation for Suely. "I believe it's my responsibility as  a citizen to give back. The dedication my parents had gave me the opportunity to be where I am today." She extends her gratitude not only to her parents, but also to her community through volunteering. 
Giving back to the community is a major part of the Salesforce culture. For one, the company hosts Salesforce.org, which is dedicated to serving non-governmental organizations (NGOs), educational institutions, and social  organizations. As an ambassador for Salesforce.org, Suely communicated the ways in which the company could offer its technology services and management solutions. 
Another area of expertise for Suely is the 1-1-1 philanthropic model of Salesforce. That means the company  donates 1% of its financial equity, time, and product towards an NGO. In terms of time, Salesforce offers Volunteer Time Off (VTO), which gives employees seven days off of work for volunteering. This policy was established alongside the founding of Salesforce in 1999; it's not just a perk, it's ingrained into the company's makeup. They also match employee donations.  
Employees can also combine their pledges. Suely and her team, together, used their VTO and donations to build a house out of recycled plastic materials. She also emphasizes the freedom in philanthropy that working at Salesforce allows her. "I have the autonomy to do groceries for my neighbors, to take some time off from work to go and help kids that I believe need more support… because those are the things that really enrich my life."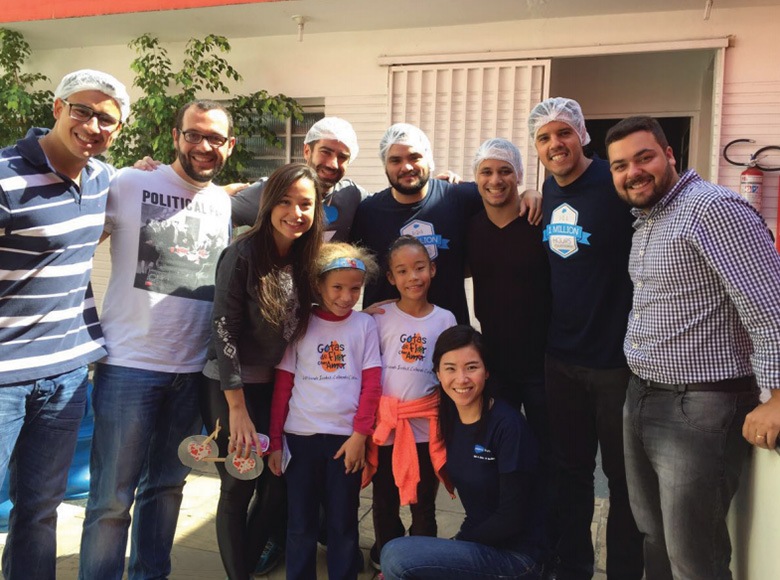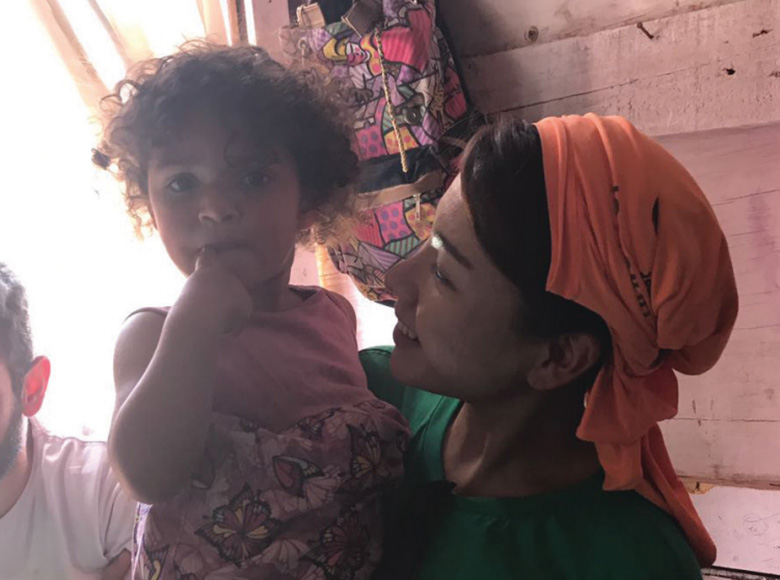 KNOCKING DOWN IVORY TOWERS 
"A successful company is meaningless," Suely explains, "if it infringes on our environment, on our education, or on our communities. In the end, we live in these communities. We are a part of this community." She references Marc Benioff, Salesforce CEO, in saying, "Businesses are platforms to make change," adding, "Salesforce provides the platform through which employees can become the change." 
When your company cares about giving back to its community, it resonates with other people who have those same values. You end up with a group of people who understand that developing the skills for a successful career and supporting your community are things that can be done at the same time. These ideas might even work better together. 
TEAMS WHO VOLUNTEER TOGETHER STICK TOGETHER 
Suely recalls taking advantage of some of her VTO days with her team to serve a school in the inner city of São Paulo. They spent time with the kids, but a project she is particularly proud of is the mural she and her team worked on. There were walls outside the school covered in "graffiti scribbles" that she and her team spent days cleaning, painting over with a primer, and outlining the murals on. For another project at the same school, her team organized a book drive. 
Not only were these volunteer opportunities beneficial to the community, they also worked as team-building  exercises. "We used the volunteering for us to do team bonding." Being united by a common mission, one outside of work, helped the team grow closer. 
HELP YOURSELF BY HELPING YOUR COMMUNITY 
Volunteering for your community is a benefit to those around you, but it's also what Suely calls a "reality check."  She recognizes that most people are constantly working and don't have the time or freedom to help others. She's reminded that "the problems I thought were problems, those are not problems." 
Coming back from VTO, Suely talks about how she's motivated to do better at work. "It helps with my productivity and to deliver on the things I need to deliver." That feeling is similar to the way that learning a new language can expand your worldview. Volunteering reminds you that there is a bigger world outside of your own daily goals. 
If you want to be a part of a philanthropic culture, learn more about careers with Salesforce.