Salesforce Careers – Mentorship in Action: Meet Robert Cooper and Tanya Counter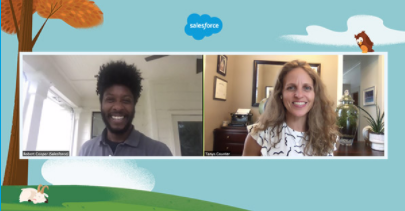 This is the first in a series of blogs where we explore the mentoring relationships of mentors and mentees matched in the Salesforce Equality Mentorship program. Participants are matched according to their core competencies — a growth area for the mentee and a strength for the mentor — geographical location, and their relative experience.
"There's power in allowing yourself to be known and heard, in owning your unique story, in using your authentic voice." — Michelle Obama
Remaining true to oneself isn't always easy — personally or professionally. We all face pressures in both arenas that can be hard to navigate. As we explore mentorship in the series, the theme of being true to yourself emerges repeatedly.
Salesforce created the Equality Mentorship Program to help match employees with mentors who can help them thrive. As a recent article from the Training Industry points out, a mentoring culture drives inclusion, and diverse teams outperform monocultural ones.
In this blog, you'll get to know Robert Cooper, a Senior Solution Engineer at Salesforce in the consumer goods vertical, and Tanya Counter, who leads general commercial sales for the southeast region in the U.S. Both are residents of Atlanta.
Read on to gain tips on finding a mentor or becoming one yourself.
Taking the Plunge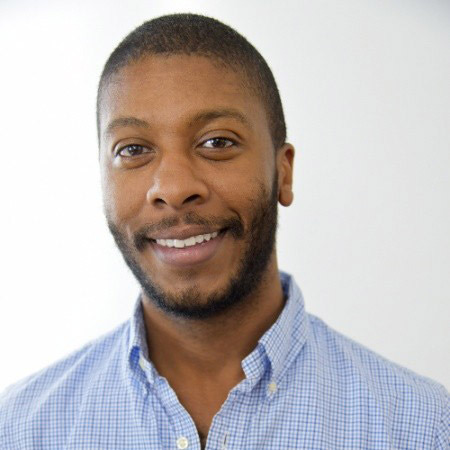 Robert wasn't actively seeking a mentor when he received an invitation to the Equality Mentorship Program through his membership in BOLDforce (Black Organization for Leadership and Development). After considering how he might benefit from the mentorship program, Robert decided to give it a shot — although he had some initial reservations.
"I expected the program to be largely focused on how to build certain technical and leadership skills in a bootcamp-style engagement," Robert says. "I was uncertain about dedicating time to something highly regimented. But my experience turned out to be anything but. It was relaxed and inspiring."
Getting to Know Each Other
Although Robert entered the mentorship experience with few expectations about what traits his mentor might have, he knew he wanted to develop technical, leadership, and collaboration skills. And he'd encourage others to outline what they're hoping to gain from the relationship.
Robert anticipated anyone in a leadership position at Salesforce would have something to teach him. When he met Tanya for the first time, he was excited by how quickly they bonded. Conversation was easy and natural.
"Tanya didn't approach our relationship as her teaching me. She wanted us to get to know and learn from each other. I told her about my career path, my family, and my personal background and she shared the same with me. I immediately had a new friend and partner at the company I was excited to connect with."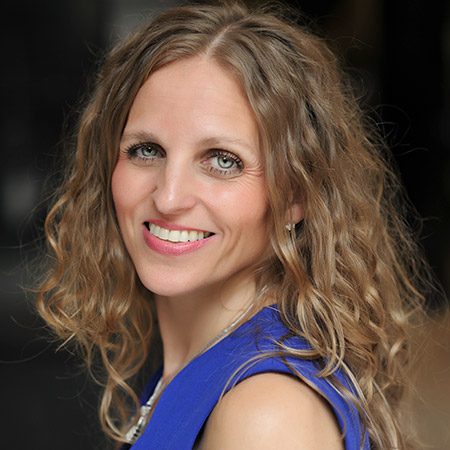 Tanya was no stranger to mentoring. She was fortunate to have mentors early in her career and was committed to giving back by mentoring others.
"Mentoring is extremely rewarding because it provides a bi-directional avenue for learning and growing with ever-changing topics and discussions," reflects Tanya.
The Mutual Impact of Mentorship
The best mentoring relationships are collaborations in which both parties benefit.
After the killings of George Floyd and Ahmaud Arbery pushed social justice issues to the forefront nationally and locally in the U.S., it became very important for Robert to have someone at work he could speak openly with.
"We continue to have conversations about race and social justice," shares Robert. "It means a great deal to me personally and it's probably the first time I could have these conversations so honestly in the work setting. Professionally, one of the best pieces of advice Tanya shared was to not overextend myself at the expense of my family or mental health. It's ok to say 'no' sometimes."
Tanya emphasizes that the sharing and learning have gone both ways.
"I've learned a lot from Robert in a very short time. From him, I have a much better understanding of the complexity and pervasiveness of racial injustice and the pain it causes. I want to continue to be a better ally and make sure I'm doing my my part in areas such as recruiting."
Robert also had mentors in the past. His career started in journalism, and a mentor helped him through his first newspaper assignments.
"I always found my conversations with my mentor helpful and rejuvenating when I was unsure about the quality of my work, or I was unsure about how to succeed as a journalist."
His other mentors were managers on previous jobs, and he notes the manager-contributor relationship comes with a certain dynamic that frames the relationship.
"These managers showed an interest in my career journey. They took a chance on me and approached me as partners in my growth. I've taken that approach when I've been in leadership because of how they treated me."
Of course, mentors need their own mentors too. Tanya has mentors that she connects with regularly.
Tanya says, "I really lean on them when I'm making a career change or come across something unique or different where I need guidance and perspective."
What Makes a Good Mentor and How Do You Find One?
For Tanya, being a good mentor starts with listening. With listening comes understanding. Only then can a mentor give meaningful guidance or advice.
"Mentors don't always have to have an answer. Sometimes it's just a matter of talking through something and figuring out the best way to handle a given situation."
And the one piece of advice Tanya shares with all her mentees? Be kind to yourself.
It can be difficult to find a mentor on your own. Tanya and Robert agree that networking is the way to go. Robert provides some additional insight.
"Know what you're looking for in a mentor," he suggests, "so you can target the right audience. Start slow. Instead of asking someone if they'll be your mentor, ask them for some advice. See if that leads to a sustainable relationship."
Robert also cautions, "Remember, not everyone is prepared to be a mentor. Don't be discouraged if the first person you ask isn't in a position to do so."
Feeling as strongly as he does about the value of mentoring, Robert is looking for opportunities to train youth from underrepresented backgrounds in business skills like professional writing, corporate communication, interviewing, and technical literacy.
"I want to grow the professional talent pool of Black and Brown kids," he explains. "And I think I could help them understand the expectations of a corporate setting, so they're ready to contribute and thrive in that environment."
Visit our careers site for more resources to help you on your journey, like our on-demand Trailblazing Leaders of Color webinar.