Breaking into Tech: Four Tips to Make the Jump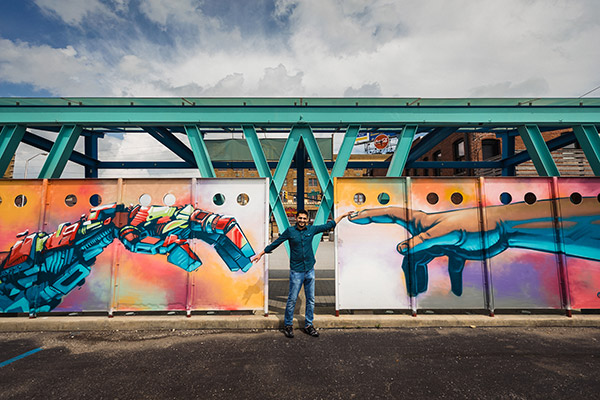 The tech industry is booming with 307,000 jobs added in the U.S. in 2019, and nearly 13,400 tech startups launched. The economic impact of the tech industry is also on the rise — with gross domestic product increasing 66 percent in the last decade. As technology continues to evolve and the economic impact of the tech industry rises, there has never been a better time to break into tech. Are you ready to get started? We've compiled four tips to begin your journey.
Refresh Your Virtual Presence
We live in a digital world, and your virtual presence becomes especially important when it comes to a job search. One of the easiest ways to advocate for yourself is through social networks, such as LinkedIn. Think of your LinkedIn profile as an interactive resume — it gives recruiters the chance to learn more about your skills, recent projects, and interests. A well-crafted social profile is an essential tool to get the attention of tech recruiters. Think about what story you want to tell. When you sit down to do your refresh, focus on the following sections:
About: This is a chance to showcase who you are in one paragraph or less. Give it personality and state your intentions. If you're looking for a job, be sure to state that and highlight why you're a great addition to a respective company.
Featured Content: Have any major projects that you can link? Any success stories? A featured content section is an opportunity to highlight some of your best work. Think of it as virtual portfolio.
Skills: When a recruiter is looking at your profile, they want to see what your skill set is. Make sure this section is up to date with competencies, certifications, and anything else that is relevant to your role.
Recommendations: One of the best things about the recommendations section on LinkedIn is that it is an easy way to brag about yourself… through others! With a few clicks you're able to easily ask your connections to endorse you. This gives your recruiter easy access to multiple, concise recommendations all in one place.
Remember: Your professional social media profile should reflect who you are, and the best of your professional experience. Proudly share your accomplishments!
Confident in your social profile and ready to apply? Check out our open roles.
Grow Your Network
A glowing social media presence is just one way to get yourself on the map. We recommend growing your network, through networking opportunities. Search for people in your role to connect with and ask them to have a virtual coffee chat. Interested in becoming an account executive (AE)? Reach out to an AE at the company you'd like to work for and ask them if they're free to chat — you'll be surprised at how willing others are to speak with you about their roles and offer advice.
Share Your Passion
You could apply to anywhere in the world, so be prepared to answer why you want to work at the particular company you're applying to. Are you in love with the company's core values? Does it have great employee benefits? Does it prioritize continued learning? Share what lights you up and motivates you to work at your place of interest. If you're looking to make an even bigger impact, bring in personal anecdotes that highlight your own values and how they align with the company.
Do Your Research, Sell Your Skills
Did you find your dream job? It's time to get to work on preparing for the application and interview processes. Harry A. Colón-Morera, Recruiting and Sourcing Manager for Sales, emphasizes that conducting research is important to getting started.
"I think it is super important for candidates to do their research and understand the job they are applying for," says Harry. "It doesn't matter if you come from a different industry, company, or field; if you understand the role and responsibilities of your desired job then you can weave in your own experience. Speak to the transferable skills you hold and how they're related to the competencies required for the job."
You can start by pulling up the skills and competencies for the job you'd like, and compare them to your existing skill set. What is similar? What do you need to improve upon and how can you show alignment between the skills you currently have? If you feel that you're missing a few essential skills, take a look at what you can do to take initiative and grow. This could include bootcamps, certifications, or even spending time taking trails on Trailhead, our free e-learning platform. If you're interested in what skills sales teams are looking for specifically, watch our In-Demand Sales Skills webinar for their insight.
Ready to get started on your career in tech with Salesforce? Check out our open roles and apply today!