How Suely Jeon Went From Sales Representative to Sales Development Manager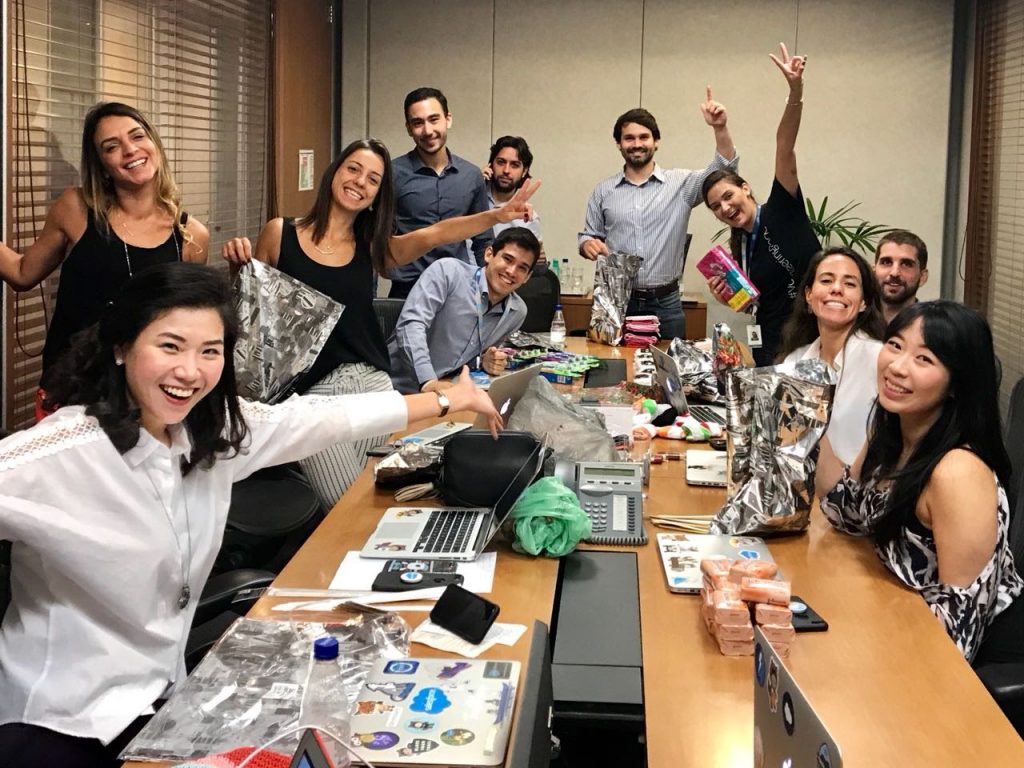 Written By: Fiona Waters, WITI Staff Writer 
Seven years ago, Suely Jeon made the change from working in HR to starting her career with Salesforce as a Sales Development Representative (SDR).  But as she progressed in her career, she couldn't help catching herself helping new teammates. After working for some time in Business Development and then as an Account Executive, Suely now oversees her own team of SDRs in São Paulo. Learn more about her personal journey and the advice she has for those on a similar career path below. 
WHAT IS TECH SALES? 
It may seem as there's a lot of jargon involved in tech sales: leads, inbound calls, B2B, and so on. Suely  summarizes the main idea concisely, "We're the front door, the first impression [of Salesforce] to our potential customers." Suely and her team identify a company's needs. For example, if a client needs help keeping track of who is buying their products, Suely and her team might recommend a Salesforce CRM. 
So how did she get to that point? Her first step was, of course, to apply for a job, but her next steps were to find the most effective ways to advance within the company. 
ASK FOR WHAT YOU WANT 
Many of Suely's inspirations within the Salesforce company were other women. In particular, Reyna Suarez, now a 13-year veteran of Salesforce, asked Suely a question that influenced the rest of her career: your peers are requesting pay raises and promotions, so why aren't you? 
Until that point, Suely figured that her supervisors would simply notice if she was doing a good job and reward her. Reyna's question helped her realize, "I'm the owner of my career." With that, the days of keeping her head down were over.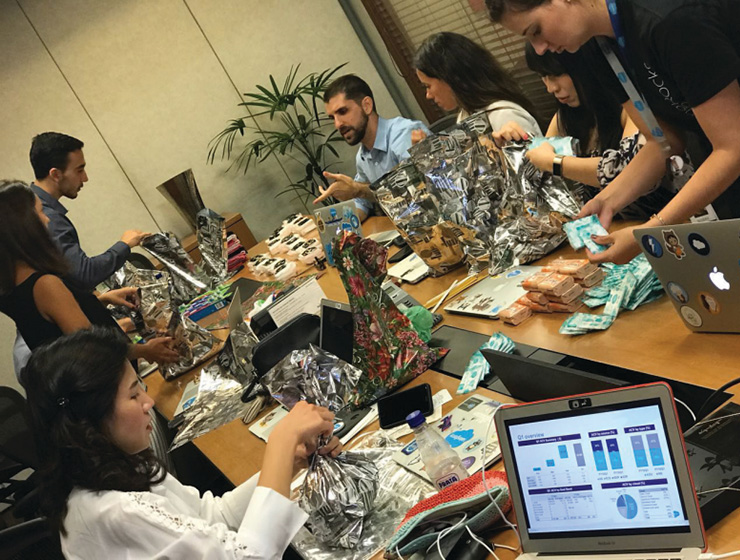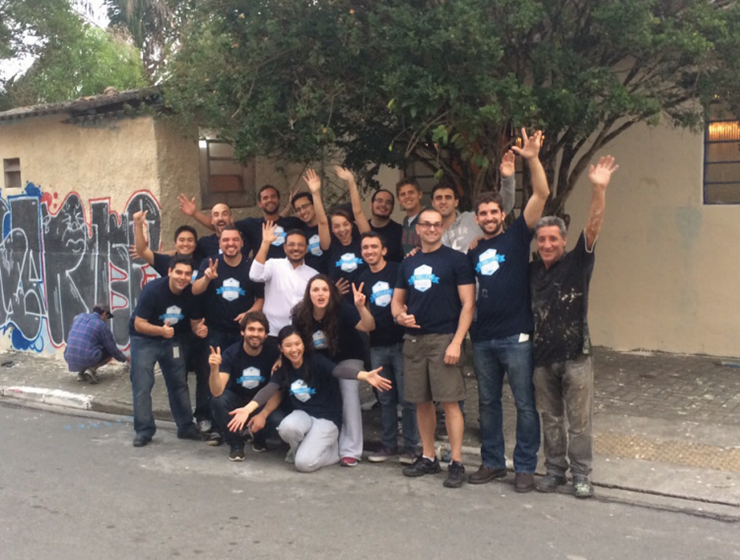 "WE CREATE OUR OWN BARRIERS" 
Some of Suely's Salesforce customers notice an accent in her voice when she speaks Portuguese. That may be because Suely speaks three languages fluently, including Korean, English, and Portuguese. "I think whatever language I speak, I tend to have that." At first, she viewed her multilingualism as a drawback. She thought it might prevent her from connecting with clients. 
Now, though, she sees it as an advantage. "It makes me listen more closely to my customers." Instead of making  assumptions, she takes the time to truly understand what a customer is saying so that she can help them. "It opens your perspective in terms of culture, customs, being more empathetic, and trying to understand each other." 
Suely's fluency in multiple languages comes from growing up in Brazil, living and visiting family in Korea, and going to college in Canada. Her parents are Korean immigrants. "Seeing how they had to work hard to make sure that my sisters and I had a privileged life – that we had access to a lot of information, education – has definitely  developed my work ethic." When she is searching for motivation, she thinks of her parents. "If they can do it, so can I," she tells herself. 
WFH, LFH (LEAD FROM HOME) 
All SDRs have a team lead, but when everyone moved to working from home, Suely also created "sub-leader" teams. She made a different person responsible for each aspect of development, including "marketing initiatives, our alignment with the extended teams, productivity," and, of course, "someone responsible for the fun activities." Developing these new leadership roles has been crucial during the pandemic. "[They] have definitely helped us manage through these changing times." 
NEVER STOP LEARNING 
Whatever your career path – whether you change jobs, change careers, or even move to a new city – there is one thing you take with you. "Learning is the largest investment that you could [make] for yourself and no one can take that knowledge away from you." 
Salesforce also offers the platform Trailhead. With it, you can not only learn skills specific to tech sales, but also a much broader range of modules. "There's an array of opportunities when we talk about the technology industry," says Suely, such as in software architecture, software development, consulting, and more. 
Suely ends the story of her journey with the message to "learn, be curious, and count on people." You're not alone, and "you're not the only one who's thinking [something], so share those opinions." 
From SDR to Sales Development Manager, Suely Jeon has followed her career path as a part of Salesforce. Now, you too can get started on forging your own career with Salesforce here.