How Will a Learner's Mindset Keep Your Customers Happy?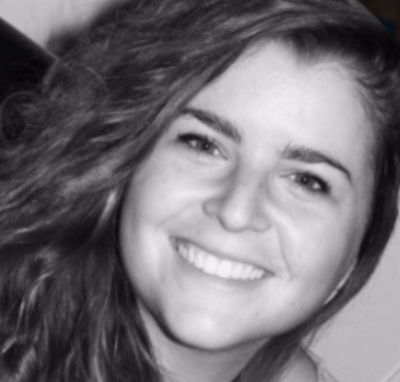 In May 2018, Salesforce completed its acquisition of MuleSoft, one of the world's leading platforms for building application networks. With MuleSoft, Salesforce can accelerate their customers' digital transformation efforts, enabling them to unlock data across legacy systems, cloud apps, and devices. In this blog, we feature Regional Lead, Account Development Valeria Guerra, who works out of the London office.
Before joining MuleSoft, Valeria Guerra, Regional Lead, Account Development, worked as a Channel Marketing Specialist for a large telco. There she helped create a mobile app to support the company's B2B Field Sales Reps. It was her first exposure to the ways in which technology and sales can coalesce.
"That's what sparked my interest. And I was curious to see how a good sales team would work if the marketing and technology were even better."
That spark turned into the desire for a career change. A mentor advised her that if Valeria didn't know what she wanted to do, a stint in sales would definitely help her sort that out.
"I speak three languages, so I was looking for a role that would allow me to utilise that for the good of a company. I looked into sales, tech, and language skills. It took me four months. I was quite picky."
At a career fair, Valeria met and presented to the MuleSoft team for the Spanish market. She was impressed that everyone on the team wanted to speak with her. After rounds of interviews, phone conversations, and social interactions, she joined the company.
As Valeria made her way through the interview process, she applied what she calls "a learner's mindset." It led her to ask for honest feedback in the early interviews.
"I think that's why MuleSoft took my application to the next level. I was starting a completely new career. They had doubts about my 'sales DNA.' Asking for feedback showed receptiveness. And the ability to quickly respond, change, and adapt to what they were looking for demonstrated coachability."
Apply a learner's mindset in all situations
In his book Zen Mind, Beginner's Mind, Zen teacher Shunryu Suzuki comments, "In the beginner's mind there are many possibilities, in the expert's mind there are few." Valeria finds a beginner's mind or learner's mindset to be a valuable asset with customers.
"Because I've been country- not industry-focused, I know a little bit about everything. You end up learning about common trends and specific use cases that people can relate to. But, when someone tells you something you don't know, own up to it. Use that as an opportunity to ask them, 'Can you tell me more about that?'"
As Valeria observes, people like to be heard, and in listening you can learn a lot about what a customer needs and how to provide it.
The learner mindset also strengthens team collaboration and enriches relationships with colleagues.
"Know your strengths and weaknesses. Use your strengths to empower others and rely on them to bolster your weaknesses and raise your performance. And be receptive to feedback."
Valeria mentions several examples of feedback she's received from colleagues including, stop and breathe — always a good idea! — don't ask too many questions at once, and be aware of your enunciation and intonation when speaking.
Finally, the Salesforce buddy system incorporates the supportive nature of the learner's mindset.
"I went to San Francisco for training and was paired with a buddy. It's someone who, besides the manager and the rest of the team, just makes sure that you're doing well. I've had a few buddies in my nearly two years in account development and they've become my closest friends. A buddy has a vested interest in your wellbeing and you rely on them to learn and grow."
A bright tech future requires a learner's mindset
As the scope and depth of technology make an increasingly profound impact on business, it requires a learner's mindset to always stay focused on the customer.
"The future of tech is customer focus. If you can't keep the customer happy, it doesn't matter if you have the best tech in the world. It just won't sell. Having the best tool helps, but you have to enable your customer to use it in the best way possible for their business."
As Valeria points out, there will always be more to discover about the capabilities of technology and how to leverage them — in AI, IoT, blockchain, and so forth. And one of the most important factors in unleashing the value of technology is integration.
"Right now, the biggest customer pain point is often integration, which is MuleSoft's sweet spot. Integration empowers organizations to use the data they have. And that will drive much better customer engagement."
Who moved my cheese?
Who Moved My Cheese? is a business fable that describes change in one's work and life, and four typical reactions to those changes by two mice and two little people during their hunt for cheese.
It's an allegory that resonates with Valeria when she considers what candidates need to succeed in a tech career.
"We're always saying 'The cheese is moving, surprise!' A great learning mindset towards the job is what's going to make the difference because tech is an ever-changing environment. I feel like here people define roles — roles don't define people. And that's quite a powerful thing to join."
If Valeria's story has sparked your interest, then let us know you'd like to learn more about careers at Salesforce. Or if you're already convinced, apply for a role today!