Salesforce Brazil Career Stories: Prioritizing Equality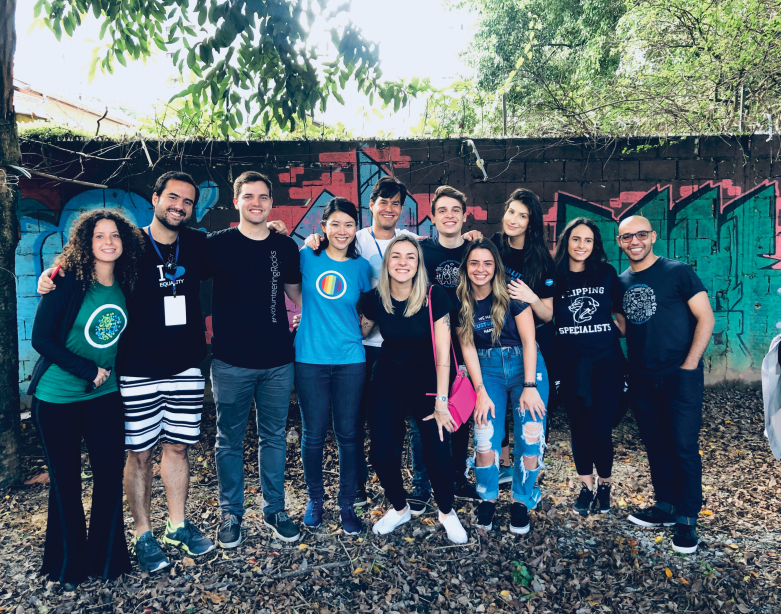 Written By: Fiona Waters, WITI Staff Writer 
Equality and innovation are two of Salesforce's most significant values, and they can't exist without the other.  "In order for us to have innovation we need to have diversity," says Suely Jeon, Sales Development Manager. 
It's this focus on fostering a diverse environment that allows Salesforce to be one of the fastest growing tech companies. Nurturing a representative workforce takes more than just talk, however.
HOLD LEADERS ACCOUNTABLE 
To develop a diverse workplace, you need accountability. At Salesforce, leaders are encouraged to read through equality.com and understand how their hiring or promotion of an employee fits into the bigger picture. Salesforce also offers several Equality groups that empower those who identify as an underrepresented minority to speak up to leadership and their communities. Suely specifically mentions BOLDforce, Abilityforce, Faithforce, and Women's Network. These groups  help "guarantee that what [leaders] are being held accountable to is being executed." 
On a personal level, Suely is also striving to effectively "manage up." "Managing down" is just what you would  expect it to be. For example, a Sales Development Manager gives a team lead their advice, and the team lead shares that advice with the Sales Development Representatives (SDRs) they oversee. "Managing up" is where accountability comes into play. It refers to a method of aligning your own goals with your boss' goals. 
It's a way to make sure "we're steering the ship the same way and not scrambling around in the ship with different  agendas." Someone who is "managing up" might also be in a better situation to propose changes that could improve workplace Equality. "I had this personal mission to bring more diversity to Salesforce here in Brazil," Suely says. "Now my second step is to bring that into the executive agenda, to make sure that we also hire diverse executives." Those who practice "managing up" have the opportunity to be a strong ally. 
A GOOD ALLY IS A GOOD LISTENER 
There are many steps on the path of allyship, but the first, Suely emphasizes, is to become educated. "Reach out  to people at your company who are underrepresented. Try to… understand what their situation is." 
Recently, Suely participated in a workshop educating her about autism. "I even talked to someone who didn't know he was autistic until he was 40." Learning to see things from a different perspective is humbling. It keeps you from making snap judgments in the case of invisible illnesses or physical limitations. "I'm so surprised at how much I did not know and how much I learned from participating in these groups."
The next step is to figure out what you can do yourself to make a change. One option is to join an association that supports workplace inclusivity alongside underrepresented individuals. Suely mentions the Latinas in Tech network in the U.S. as well as Women in Technology International.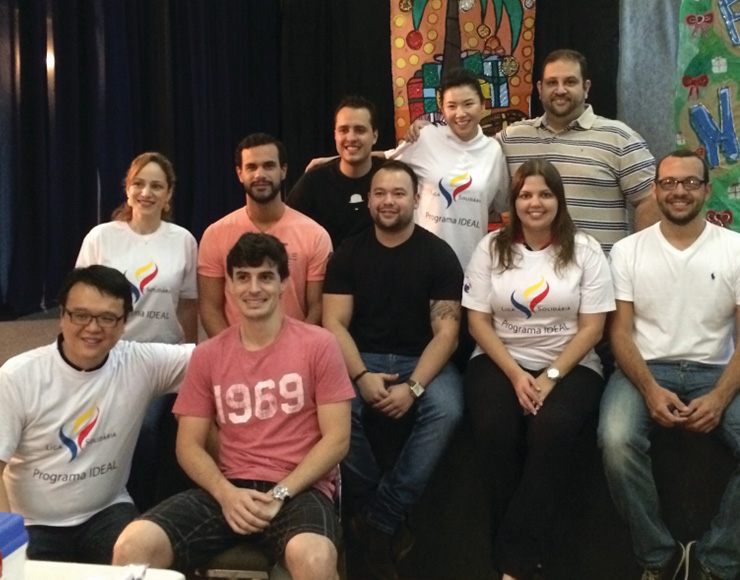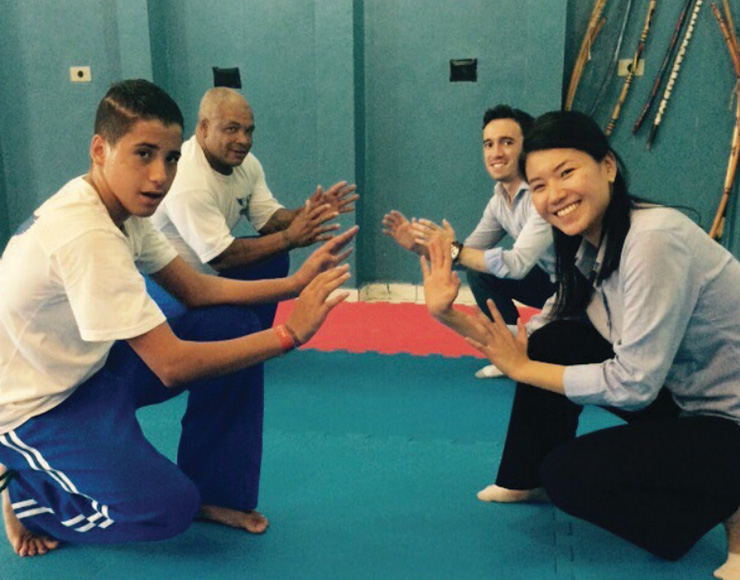 STEM SHOULD START AT THE ROOT 
Like many young women, Suely grew up with an affinity for a STEM subject: math. It was something she excelled  at and even loved. Biology was another field that interested her. After a move from Korea to Brazil, she stopped giving them as much attention. "I look back and think, 'maybe I needed a little bit of a nudge and support to dedicate myself to math and science.'" 
Scholarships, career development programs, and other initiatives later in life are transformative, but Suely also thinks STEM education should be ingrained from a young age – before women are "on the job market." She wants to see women studying physics, science, and coding before they reach college. Even then, her friends in engineering have noted, "nine out of our ten classmates are men." That means supporting women entering STEM should be top of mind for parents and teachers from a younger age.
DIVERSE BACKGROUNDS MAKE FOR DIVERSE PERSPECTIVES 
The people on Suely's team bring with them a variety of experiences. They aren't moving laterally, from a similar  position within a different tech sales company. They are people from retail, HR, or financial services industries who want to change the direction of their careers, or recent college graduates. 
That diversity in age leads to a collaborative team dynamic. Suely recalls a time when a younger SDR complained about the low quality of the leads that the marketing department was sending them. A more experienced  team member challenged the SDR to consider why the marketing department did not think of the leads as low quality. Maybe the SDR could try a different marketing tactic. "You see things in a way that you could have never imagined had that person not shared their opinion." 
Whether her team is working from home or at the office, she knows it's more collaborative, productive,  and united, because "we have people from different walks of life, people from different experiences and  backgrounds." 
Join us in our mission to nurture Equality in the workplace by exploring careers at Salesforce.