Nuestro crecimiento en América Latina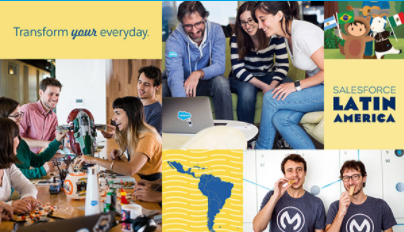 As the tech scene has grown in Latin America over the past few years, so has Salesforce — it's been an exciting time! For the last 12+ years, we've leveraged our technology to help connect companies like UVM LATAM, Walmart Chile, and Club América with their customers. It's our commitment to customer success that has fueled our regional growth and propelled us to new heights.
Recently, we've entered into a period of incredible growth across our hubs in Argentina, Brazil and Mexico. Our workforce has grown across all three of our offices in Latin America, we made our first Salesforce Ventures investment in RunaHR, hosted our annual Salesforce Tour event in São Paulo and we recently opened our new Trailhead Center in Mexico. There's a lot of growth and development happening at Salesforce in Latin America, but one thing that remains evergreen is our culture.
At Salesforce, we believe our culture is our biggest differentiator and greatest competitive advantage. It's what helps us attract, engage, and retain passionate, creative, and driven people. Our employees propel our growth, innovation, and social impact each and every day. And, they're the reason we were named one of the Best Workplaces in Latin America. Let's hear directly from our teams in Argentina, Brazil and Mexico about why Salesforce is a great place to work.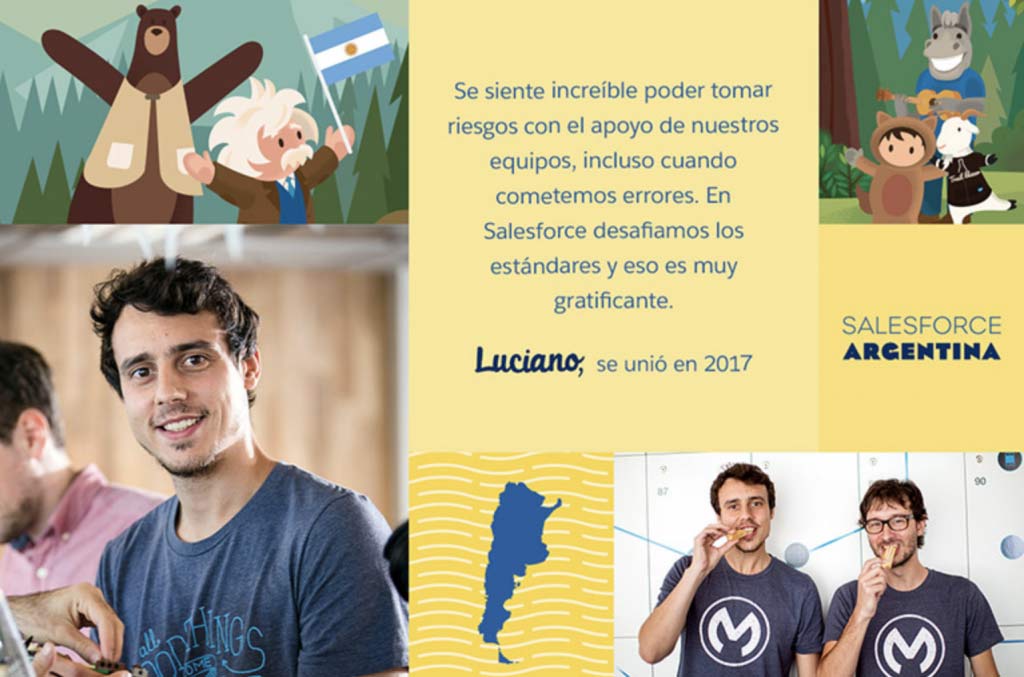 «Soy capaz de innovar libremente en mi rol como ingeniero. Se siente increíble poder tomar riesgos con el apoyo de nuestros equipos, incluso cuando cometemos errores. En Salesforce desafiamos los estándares y eso es muy gratificante. Lo que más me entusiasma de mi trabajo es el desafío constante y las oportunidades de crecimiento»
– Luciano, Software Engineering MTS, joined 2017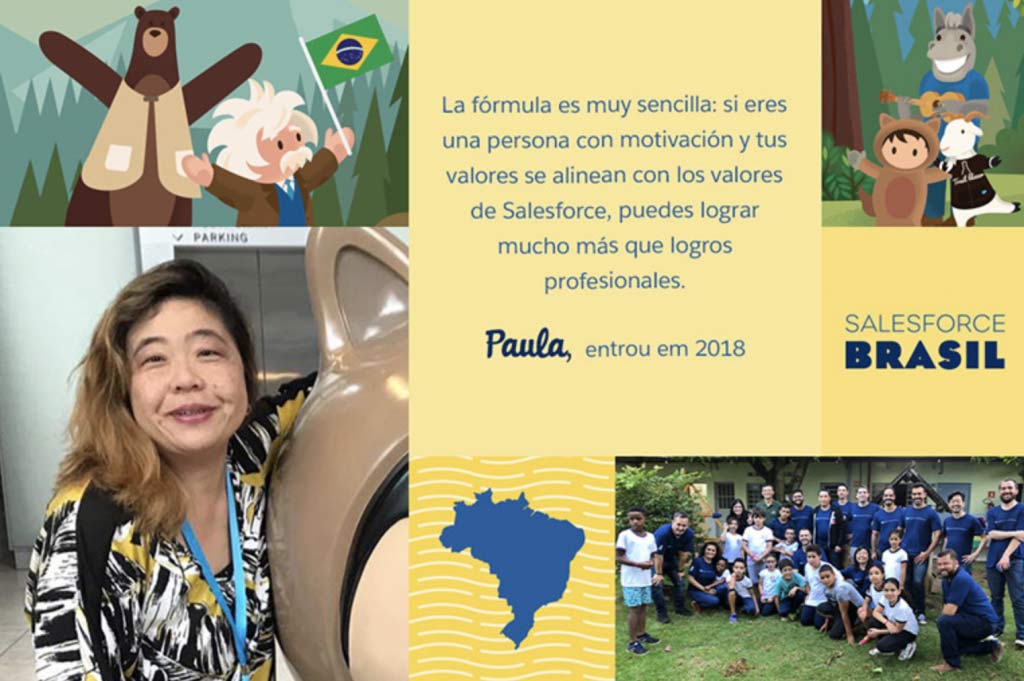 «Me siento orgullosa de trabajar en Salesforce porque puedo aprender y enseñar todos los días. The recipe is very simple if you're an inspired professional and your values match with Salesforce's values, you can have more than professional achievements. You can have a life balance, motivation to give back to your community and inspire others.»
– Paula, Account Partner Director, joined 2018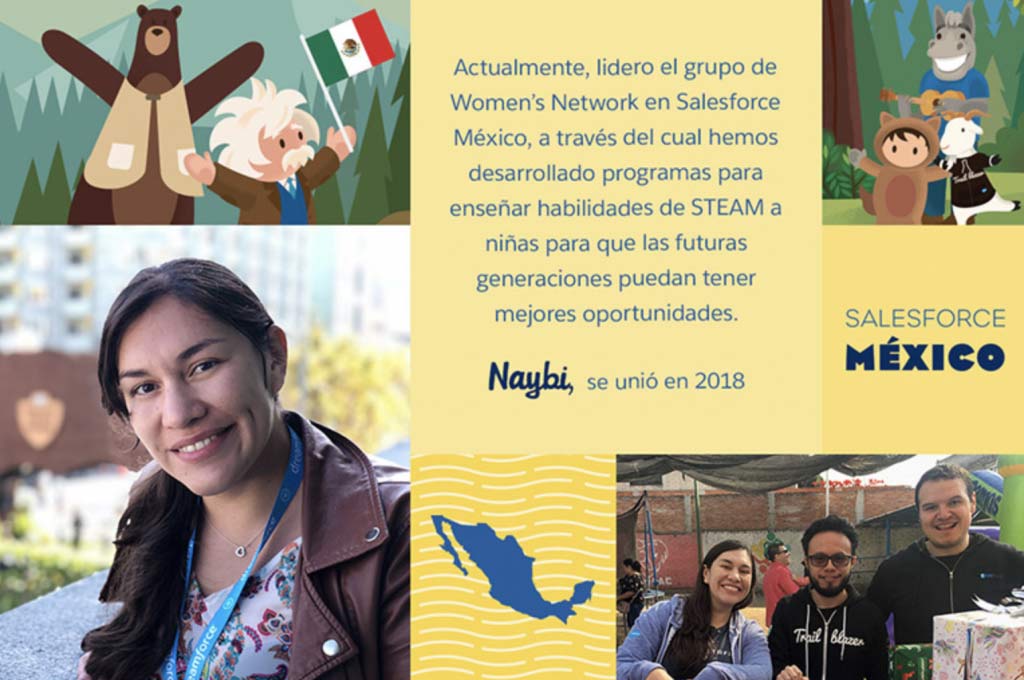 «En Salesforce hemos creado una cultura de solidaridad con la comunidad. Actualmente, lidero el grupo de Women's Network en Salesforce México, a través del cual hemos desarrollado programas para enseñar habilidades de STEAM a niñas para que las futuras generaciones puedan tener mejores oportunidades. Esta experiencia ha sido motivadora y me ha incentivado a involucrarme cada vez más en actividades de voluntariado.»
– Naybi, Lead Commerce Cloud Specialist, joined 2018
Interested in learning more? Visit our career site for more information.