Our Progress in Latin America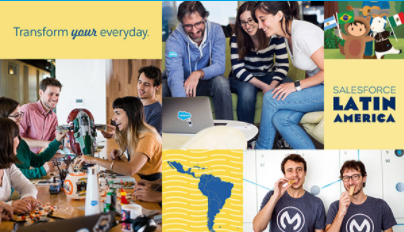 As the tech scene has grown in Latin America over the past few years, so has Salesforce — it's been an exciting time! For the last 12+ years, we've leveraged our technology to help connect companies like UVM LATAM, Walmart Chile, and Club América with their customers. It's our commitment to customer success that has fueled our regional growth and propelled us to new heights.
Recently, we've entered into a period of incredible growth across our hubs in Argentina, Brazil and Mexico. Our workforce has grown across all three of our offices in Latin America, we made our first Salesforce Ventures investment in RunaHR, hosted our annual Salesforce Tour event in São Paulo and we recently opened our new Trailhead Center in Mexico. There's a lot of growth and development happening at Salesforce in Latin America, but one thing that remains evergreen is our culture.
At Salesforce, we believe our culture is our biggest differentiator and greatest competitive advantage. It's what helps us attract, engage, and retain passionate, creative, and driven people. Our employees propel our growth, innovation, and social impact each and every day. And, they're the reason we were named one of the Best Workplaces in Latin America. Let's hear directly from our teams in Argentina, Brazil and Mexico about why Salesforce is a great place to work.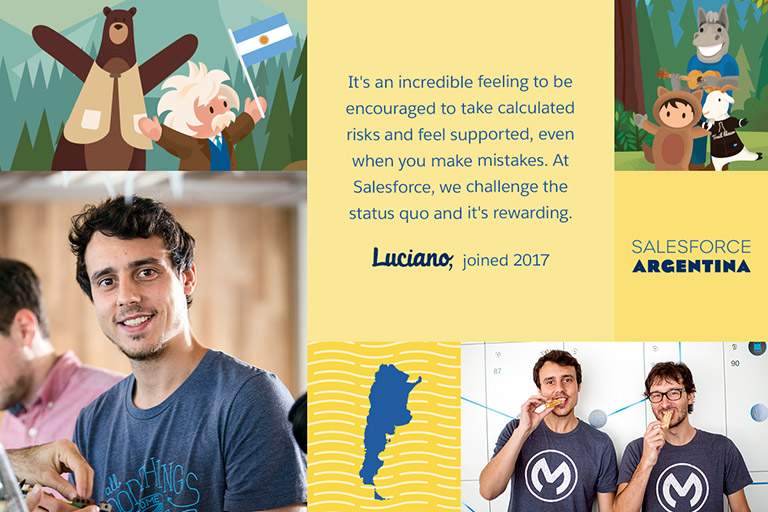 "I have the permission and autonomy to freely innovate as an engineer. It's an incredible feeling to be encouraged to take calculated risks and feel supported, even when you make mistakes. At Salesforce, we challenge the status quo and it's rewarding. The constant challenge and opportunity to grow is what gets me excited about work each day."
– Luciano, Software Engineering MTS, joined 2017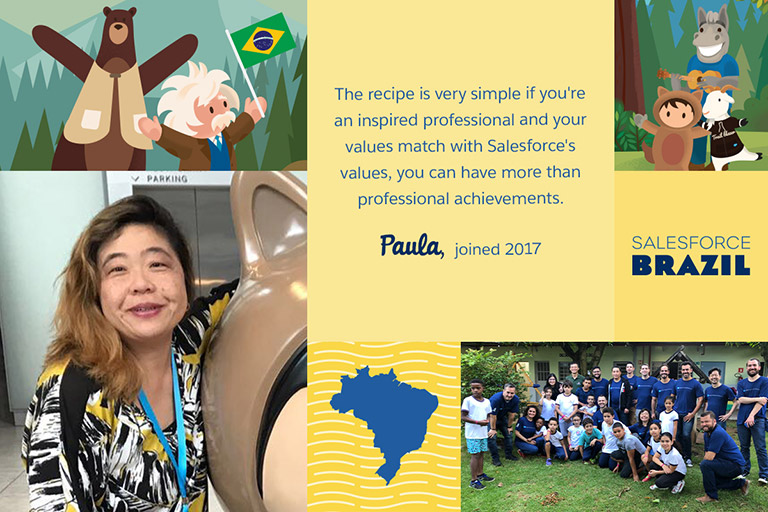 "I feel very proud working at Salesforce because I learn new things and teach others every day. The recipe is very simple if you're an inspired professional and your values match with Salesforce's values, you can have more than professional achievements. You can have a life balance, motivation to give back to your community and inspire others."
– Paula, Account Partner Director, joined 2018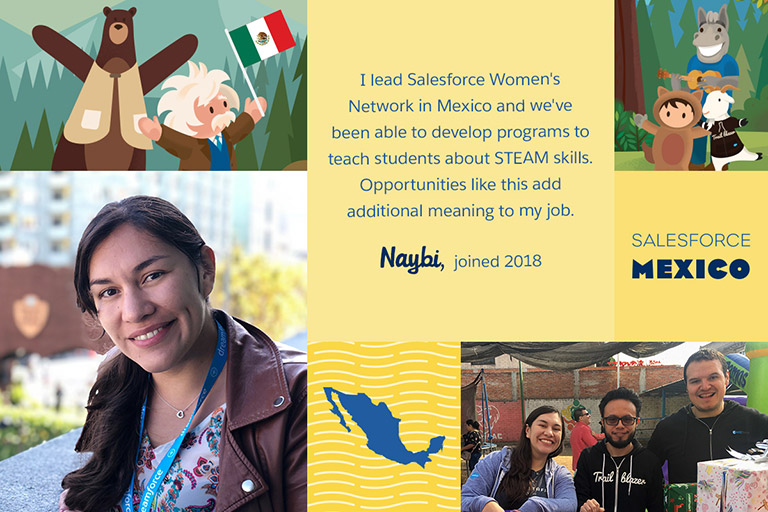 "At Salesforce, we've built a culture around service and generosity. The experience has been personally motivating and has encouraged me to become more involved in my community. Currently, I lead Salesforce Women's Network in our Mexico Hub and we've been able to develop programs to teach female students about STEAM skills and opportunities. It's opportunities like this that add additional value and meaning to my job."
– Naybi, Lead Commerce Cloud Specialist, joined 2018
Interested in learning more? Indicate your interest to the Salesforce recruiting team.