3 Ways Salesforce Boosts Developer Productivity on Hyperforce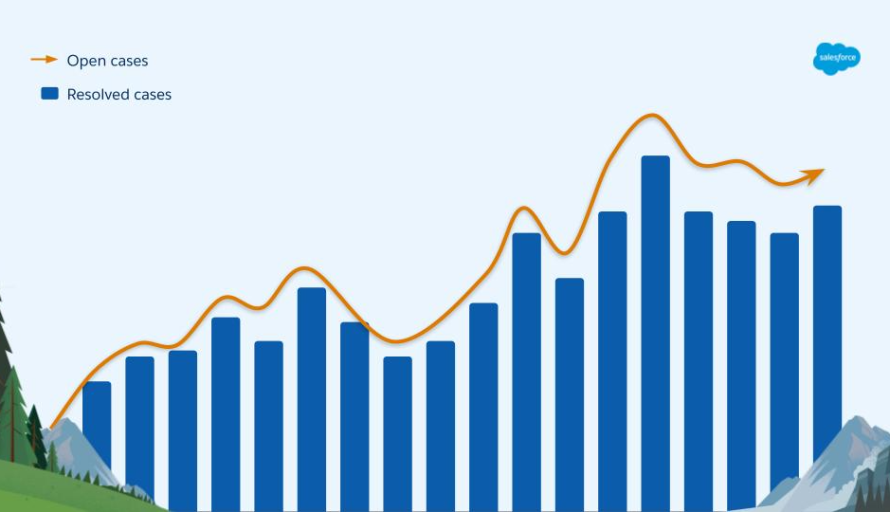 In 2018, Salesforce began development of Hyperforce — a next-gen infrastructure platform that leverages public cloud to securely and swiftly deliver Salesforce software to customers worldwide. The platform development's team priorities were focused: build Hyperforce, get it sentient, and provide cloud-native tools that drive internal product developers' innovations, empowering them to create cutting-edge features instead of maintaining infrastructure.
Since launching in 2020, Hyperforce continues to evolve each year, however, internal product developers must perform a bit of a balancing act. As they build new features, development teams must also onboard their product onto Hyperforce — both tasks consume time and resources.
How can these teams expedite the onboarding of their products so they can focus on productivity and building their products? Enter Hyperforce Solutions Engineering (HSE), which enables developers to easily onboard and operate on Hyperforce by:
Prioritizing platform service quality
Providing a unified and easy developer support experience using Slack
Delivering up-to-date architectural guidance
Enabling the developer community to easily collaborate
Here is a deeper dive into the three innovative ways HSE powers increased developer productivity on Hyperforce…
How does HSE use data science to provide increased developer support with less resources?
HSE faces the daily challenge of delivering increased support to countless Salesforce developers. From the U.S. to Ireland to India, HSE's global team provides hands-on 24 x 5 real-time customer support for internal developers, handling 2,300 cases per month. However, as the number of Hyperforce developers skyrockets, so too will their need for assistance. Consequently, HSE's case load will accelerate, which may soon prove unsustainable for the team.
Earlier last year, HSE foresaw this emerging challenge and began thinking about how it would support more developers with the same 28-person team. Last year, they quickly closed an ever-growing case load, encompassing thousands of monthly customer requests. This sparked numerous questions:
Why are developers opening cases in the first place?
What are the trends and commonalities in those cases?
How do we reduce the number of cases?
Since last October, the team transformed its strategy from reactive to proactive, enabling them to improve results — without needing to grow their team. They embrace a simple philosophy: The best support experience we can give our developers, is the one that does not have to happen.
Now relying on analytics and innovation, HSE removes the threats to developer productivity and reduces the number of issues a developer could face. By analyzing developer cases, the team extracts meaningful intelligence into the trends and threats that block developers' productivity.
How does HSE leverage this trend data to improve the customer experience? As the team accumulates support requests, the cases are sorted and categorized by issues of similar nature. Next, HSE leans on data science to gather insights and formulate a Pareto analysis that evaluates every customer case ranging from the questions customers ask to any incident the team tackles.
This helps the team speedily investigate service usability issues, examine faults, determine gaps in documentation, and perform remediation so developers do not repeat similar instances. For example, if 10 developers encounter similar issues and ask the same questions, HSE does not need to handle 10 identical case requests. Instead, HSE learns from the first case and fixes it once — radically reducing their workload. How does this help developers? It increases their productivity and how often they develop, test, cycle, iterate, and release.
By adopting these fresh tactics, HSE will shrink their customer demand curve, projecting a 10% reduction in case requests by year's end — while delivering improved 24 x 6 customer support.
HSE's data-driven approach also makes the team a true force multiplier, helping them prioritize the new artifacts they should build, design, and implement that their entire developer community can benefit from — helping to further reduce future case requests.
How does HSE use Slack to increase boost developer productivity and efficiency?
If developers are stuck trying to solve a problem, they are not coding and releasing. To eliminate that threat to productivity, the team provides hands-on, real-time engagement via Slack's cloud-rich capabilities — enabling developers to consistently run their product and release features. Designed by developers for developers, Slack directly connects service owners with users — driving rapid cross-organization collaboration, ensuring developers receive real-time answers and the assets they need. This is akin to a race car driver making a pit stop to change a flat tire. The driver (developer) needs their pit crew (HSE) to facilitate the tire change (issue resolution) with lightning speed, enabling the driver to continue on with the race (innovating and releasing) as soon as possible, and cross the finish line (time to value) as fast as possible, and deliver for their fans (Salesforce end customers).
While developers currently must navigate ~50 Slack channels, the channels will soon be consolidated into one convenient channel, removing the time-consuming need for developers to surf through channels for answers.
From a logistics standpoint, what are the challenges of consolidating ~50 different channels down to one? The main hurdle will be aligning the various service teams to respond in a consistent way to give the developers a predictably reliable support experience. Fortunately, information overload will be mitigated by Slack's threading feature, whereby each developer support request will be logged as a unique new message in that channel. The subsequent collaboration and communication between the developer and the service owner will be facilitated by replying in thread. Consequently, that communication will remain distinct and separate from other support requests.
How does HSE connect the developer community with Stack Overflow for Teams?
As Salesforce engineers are continually upgrading and optimizing the Hyperforce platform, developers are discovering challenges and unlocking opportunities. In response, HSE leverages Stack Overflow for Teams, an organic Salesforce developer community where developer questions are answered fast by fellow developers who are currently operating products on Hyperforce.
Why is this ecosystem so powerful? Developers who are innovating within Hyperforce are aware of new key capabilities and are uniquely suited to share any "gotchas" and workarounds to get the best outcome for their product. So, users with issues can gain unprecedented access to mindshare who could answer questions ranging from "how do I do this?" to "where do I find that?" in real-time, enabling developers to learn more about key capability's benefits or dive deeper into a feature's new behavior.