Coding For a Brighter Future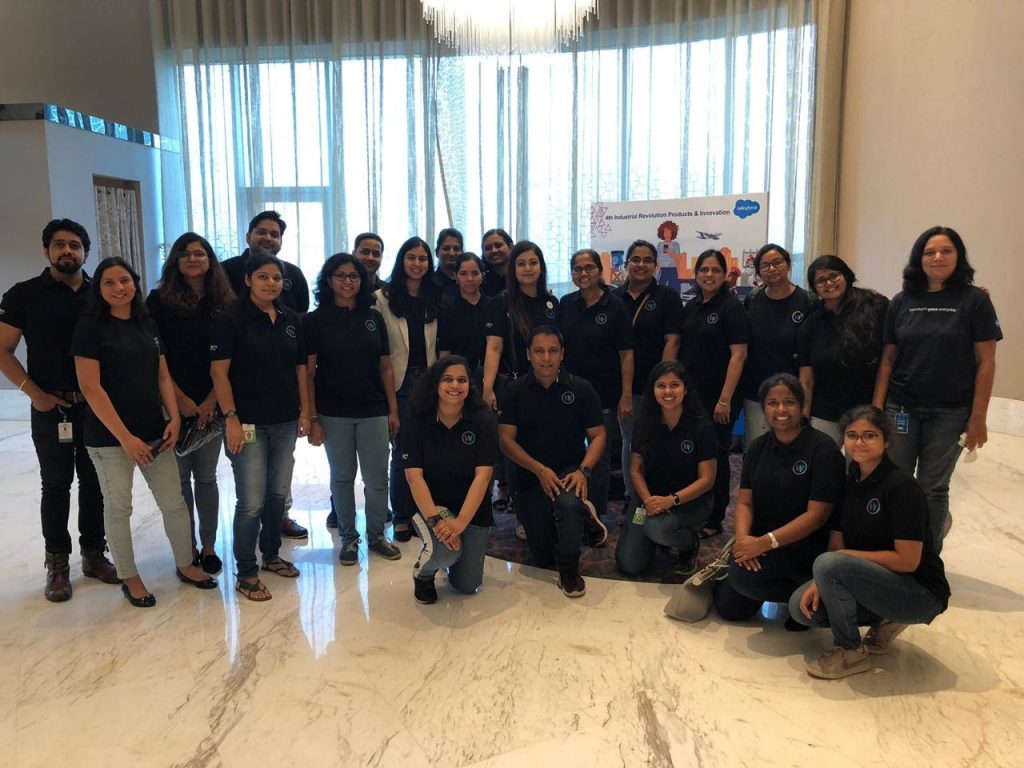 Written By Fiona Waters, Staff Writer, WITI
From her extensive knowledge of programming languages to her scrum master experience and multiple Trailhead certifications, Padmaja Kota knows what to expect as the Director of Software Engineering at Salesforce India. Engineering the future isn't her only passion though; through her work with Salesforce Women's Network (SWN) she is paving the way for women in STEM and advancing gender equality in India. SWN is an employee resource group, also known as an Equality group at Salesforce, and is dedicated to amplifying the progress of women in every step of their journey. It connects women from every role at Salesforce, in every part of the world, to enable a professional and personal support system.
Using Goal Setting to Propel Your Career Forward
Building a professional and personal support system requires a company culture that is deeply rooted in trust and transparency. Part of this transparency includes yearly goal setting — goal setting that is not only visible to the employee and their manager, but to the entire company. "Every leader writes a V2MOM at the beginning of the financial year. They work to execute upon that same V2MOM throughout, so there's good transparency built in, all the way from the CEO to the line manager." Padmaja celebrates the level of transparency that the V2MOM provides, calling it a "good accelerator," as it not only allows employees to focus on professional goals, but personal ones as well. 
Using the V2MOM as a guide, Padmaja is able to try new things, set stretch goals, and propel her career forward. "It's a combination of organic growth," meaning challenges she is excited to take on herself, and what her supervisors feel she would be a good fit for. "Your managers or your upper management leadership need to be supportive [to accelerate your career], and that's the case here [at Salesforce]." 
Now, as a Director, Padmaja applies firsthand knowledge of the Salesforce leadership philosophy, but it is thanks to the experience she developed along her career path that she continues to excel. While she had been a tech lead in the past, Salesforce was the first company where she took on a managerial role. She lists a handful of the things she is grateful for, including "…how much I have learned, the people that I've worked with, the projects that I've helped deliver, all the support that I have been provided by the leaders." As Padmaja has continued to develop her leadership skills, she's also expanded her role with SWN, working to drive the age of Equality.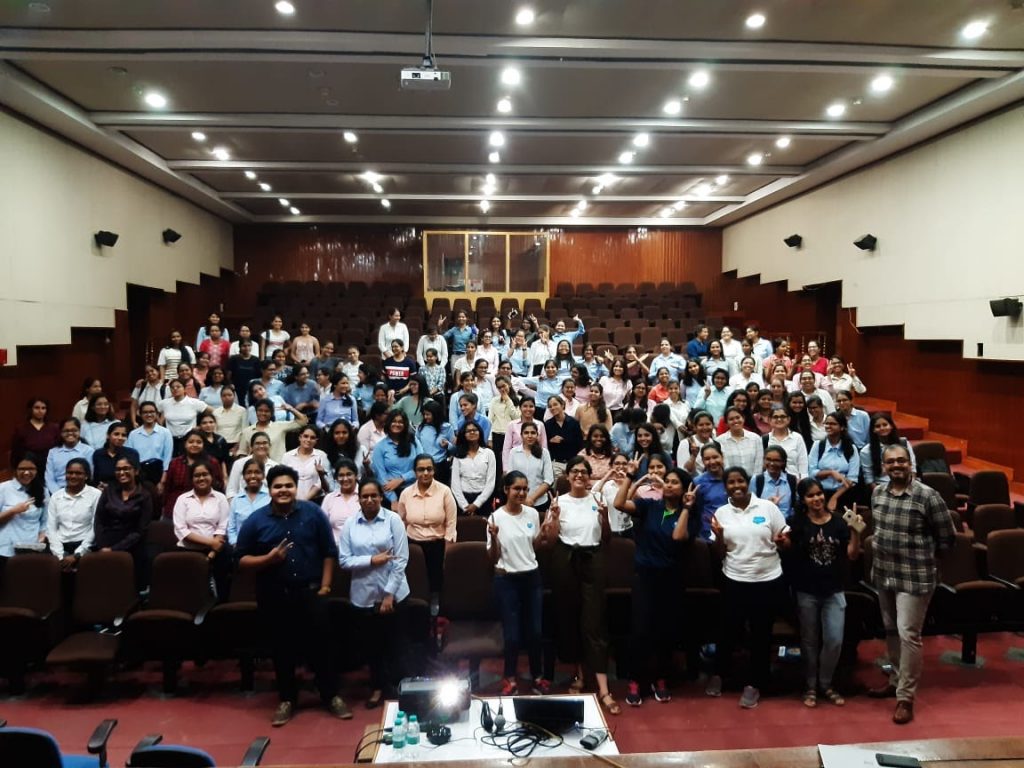 Driving the Age of Equality 
Driving the age of Equality is not a one-woman job, it requires a company dedicated to using their business as a platform for change. "Salesforce has always been on the forefront of setting trends," Padmaja explains. "With regards to Equality, they have challenged the status quo." She mentions that in 2017 Salesforce began to address pay differences among employees on a global level. Not only did they conduct an equal-pay assessment and audit, they then disclosed the results publicly. "No one officially discloses those results, but Salesforce did." 
Padmaja continues, "When you ensure that the company is conducive to providing a good working environment for women, [you] are able to continue to grow at that company." She reminds us that, in regards to women in STEM, "there is not a lot of representation, and it is not because of a capability problem. It's an opportunity problem." 
"Not a lot of girls used to be seen in engineering, medicine, science, and other related fields. When I was a college graduate, I only had one or two women in my mechanical engineering section. There used to be a perception that there are certain skills which are more comfortable or suited for women." Her work with SWN aims to change that view.
Equality Takes Everyone
Before SWN was founded in India, Padmaja knew that networking was "a good way to connect to all of the women out there." Not only this, but building an equal future takes everyone. As such, she created and led an SWN group for Hyderabad, so women and allies could discuss challenges women in India were facing — including a lack of representation in STEM. Over time, Padmaja expanded India's SWN group to other cities in the region, including Mumbai, Bangalore, and Gurugram. Her role evolved to become India's SWN Lead, but as the company continues to grow so does the need for additional SWN chapters in India. 
Padmaja has been a longtime leader of the SWN India chapter and also considers herself an active ally. Whenever she can, she hopes to inspire women within every ERG to find things they can relate to. She also recognizes the importance of allies outside of the community. "We define allies as anyone who is interested in supporting the Equality Group." Allies are the key to advancing Equality in the workforce and in our communities. By continuing to advocate for underrepresented groups, allies can help drive the age of Equality.
After seven years at Salesforce, Padmaja has not only developed her leadership skills in her day-to-day role, but also as the Salesforce Women's Network India Lead. She has built her career into one that combines her passion for Equality, with her talents in engineering. To build your own career at Salesforce, take a look at their current job openings.