How This Engineering Leader Finds Purpose in Connection, Customer Success, and Giving Back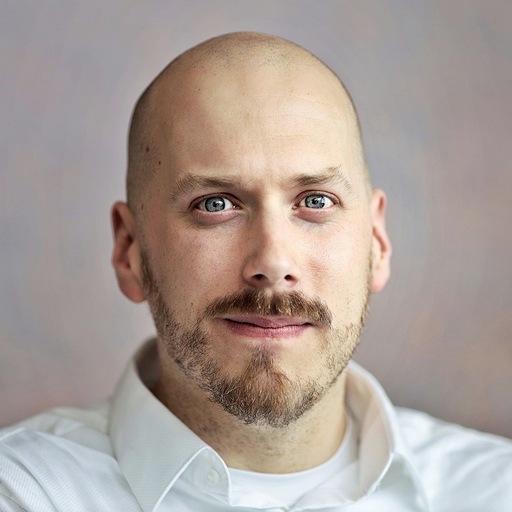 With a technology career that spans 16 years, Salesforce Senior Director of Technical Support Engineering Ken O'Dwyer has never strayed far from the customer. "A lot of the roles I had before Salesforce weren't called customer success or customer support. They were very much focused on making sure customers were successful. They were very customer-centric. All the interactions were aimed at helping customers."
Before joining Salesforce, Ken worked with other cloud-based technologies as businesses, and consumers were becoming more familiar and comfortable with the cloud.
"While cloud computing was still a relatively new concept, I had the opportunity to use Salesforce. I was really blown away by its ease of implementation and administration. It could be set up super quick and was massively useful to our business."
Around 2010 everyone was looking at cloud computing. It was the new buzzword and Ken was seeking opportunities to advance his career.
Plus, Salesforce was hiring.
Building a varied career within Salesforce
"Upon joining Salesforce, I was amazed by its rate of growth compared to other companies I'd been with, which included multinational organizations. I found that Salesforce operated 10x faster than anywhere else I'd worked."
Ken continues, "One of the things that's allowed our organization to be successful and progressive globally is our capacity to change with the market. Speed and flexibility are absolutely key requirements."
Since he joined Salesforce, Ken has held six roles in Salesforce's Customer Success Group (CSG), including three in support. He's had the opportunity to work on-site with Salesforce customers all over the world, which helped him develop his technical and leadership skills.
"I'm really fortunate. I've been in success management and architecture, as well as support. Regardless of the role, my focus has always been on making customers successful. I took a leadership role in the support organization in 2016. Growing within Salesforce and transitioning between the roles has been pretty seamless."
Empowering engineering to drive customer success
As the site leader for technical support in Salesforce's Dublin office, Ken oversees the teams providing technical support to customers that use Salesforce Service Cloud in Europe. Although he's quick to say there is no "typical" day, there are regular activities, which include meeting with his engineers and managers, meeting with customers, and monitoring escalations.
"We have nearly 4,000 engineers around the world – with the rate of growth and evolution of our product, it's a constant focus to get up to speed on new features and functionality. We work with the entire Salesforce organization with the shared goal of ensuring our customers are successful."
Because Salesforce offers an incredible level of customization, our Support team is designed to meet customers where they are, specializing at a product level and aligning the right engineer to the right case in each engagement."Most service organizations use third-party customer relationship software to engage with their customers. We use our own products to support our customers, this gives us a much greater degree of flexibility. We're 'customer zero'; we're the first to utilize the latest Salesforce features to better support our customers. That's a huge differentiator."
Customer success and support — better together
Ken notes that people come to technical support from a variety of backgrounds, but they typically share two traits in common: a love of solving complex puzzles and the satisfaction of helping others.
He thoroughly enjoys his interactions with customers and offers several ideas about how customer success and support should function and support each other.
Regardless of the role, position or task, every interaction is a fresh opportunity to grow and develop. Each new skill is a tool you can use in the future. "When you talk to people who have worked in support for years, they have a Swiss Army Knife approach to solving problems," explains Ken.
Positivity is infectious. If you talk to a customer from a positive perspective and with a smile, it's nearly always mirrored.
Approach each engagement with a learner's mindset. Seek to understand rather than assume. Your first interaction sets the tone for the relationship.
"When you talk to people who have worked in support for years, they have a Swiss Army Knife approach to solving problems."
A values-driven company built on connection
Ken feels fortunate to have been supported by Salesforce on multiple fronts — professionally and personally.
"The growth of the company has opened new and interesting opportunities for me year after year. On a personal level, I returned from parental leave earlier this year. I was able to spend 3 months with my infant son and was encouraged to take that time; it was incredible experience."
Ken feels the culture of Salesforce focuses on connection, which resonates with him since he comes from a large family. "It was why I decided to join. Salesforce really spoke to me personally because the people you work with are equally as important as the work you do.
The Salesforce 1-1-1 philanthropy model and its emphasis on volunteering in the community played a significant role in Kens' decision to join the company as well. Salesforce's 1-1-1 model and volunteer time off (VTO) are also huge motivators for Ken.
"I remember saying to friends when I joined Salesforce, 'We have 7 days a year where we can volunteer and give back to the community. And they pay us. They're often surprised that, as a Salesforce employee, I get the opportunity to take time off to connect and give back to the community."
He points to Fragforce as one of his favorite VTO activities. "Fragforce is a group within Salesforce that raises money through playing video games. The money raised is used to purchase entertainment equipment for Children's Health Ireland at Crumlin, Ireland's largest pediatric hospital. These kids are struggling to overcome medical conditions such as cancer or cystic fibrosis, and the hospital also provides medical treatment for severe accidents." Since its inception, the group has raised over $45,000 for the hospital.
Another one of Ken's passions is working with animals. He used VTO time to travel to Thailand to work in an animal sanctuary that rehabilitated elephants, which he describes as a life-changing experience.
"There's a load of fantastic VTO opportunities out there. Many of our engineers use their VTO time to provide pro bono consulting services to nonprofits to help make them more successful using our products."