Inspiring the Next Generation of Women in Engineering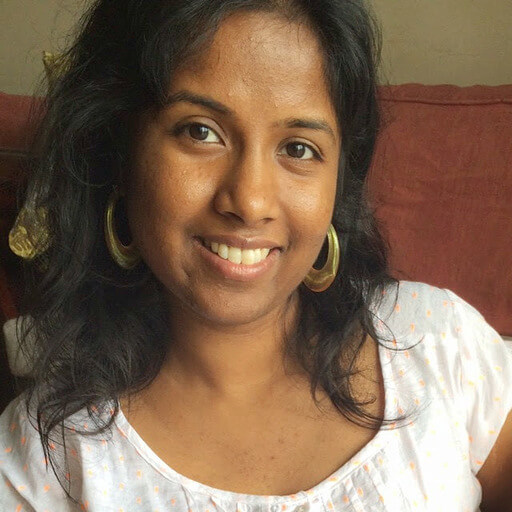 By Kaycee Oyama
Padmaja Kota, Senior Director of Software Engineering at Salesforce, knew from a young age she was meant to be a software engineer. "I always wanted to be an engineer.
I loved math, I loved analytics, and I really loved to problem solve. I invested in my education because, as a student, I wanted to ensure I could create a path for myself in tech."
As a child, Padmaja looked up to her mom who always encouraged her to dream big. Today, her mom, who worked hard to support her education and career journey, remains her biggest role model.
"We had some very humble beginnings and yet we dreamt of big goals. She never doubted my potential." With her passion for technology and her mom's support, Padmaja engineered the career she dreamed about as a kid.
Passionate about growing your own career in engineering? Join our Talent Community.
Engineering a customer-focused career
After graduating from university, Padmaja became interested in customer products during her first role at a large tech company. "I really enjoyed working with customer-facing projects, collaborating with others, working with global teams and customers, and ensuring that everyone was successful." There, she sharpened her skills and grew confident in her career as a software engineer.
A few companies and roles later, she was referred to Salesforce. It was her first role as a manager and Salesforce didn't have a big presence in India at the time, but she took a leap of faith and joined. "We were given such a big opportunity to grow the India presence. One project after another, we showed we have talent. We hired a lot of people and got established."
Since Padmaja joined the company, Salesforce India has grown to a 7,000+ person organization. She credits the growth to leadership who she says have fostered a culture where everyone can "grow and keep growing."
As time went on, Padmaja continued to take on leadership roles herself, progressing from individual contributor and manager to senior manager, director, and now senior director.
Innovating for a better future
Today, her engineering team works on new and innovative product solutions for customers. "We are in a digital age where customers want to ensure Salesforce is helping them create solutions for the future." Her team asks themselves, "How can we build products that make customers feel connected, allow them to continue doing their business from wherever they are, and do it effectively and efficiently?"
Padmaja says building innovative solutions doesn't always mean completely changing a product or platform. "We have the autonomy to choose which tech stack, platform, design pattern, or architecture we use to solve customer problems. As part of my role, I encourage teams to share diverse solutions and evaluate which is best." Among all the exciting product updates, the top priority for her team is keeping the Salesforce platform unified.
Enabling the next generation
Once Padmaja began her role at Salesforce, her desire to build a network and inspire more women to take on STEM careers led her to join — and eventually lead — the Salesforce Women's Network (SWN) India.
SWN is the largest employee resource group at Salesforce committed to empowering and furthering the professional development of women in the workplace. "We do a lot of events and initiatives across the year for everyone to learn from each other and empower one another. We provide forums for mentoring, connecting, and networking."
One of her favorite activities with SWN was a week-long program with secondary and early college students interested in STEM. "We coached them, had them do a hackathon, a small project, and gave them training on building interpersonal and teamwork skills."
By the end of the week, students were excited about careers in STEM. "That was a very proud moment for us. And I still remember that as one of the best highlights for SWN India." See how Salesforce is helping women grow their careers and close the gender pay gap.
Padmaja says her career also encouraged the next generation of her family to "aspire higher" in their goals. "They have even bigger dreams, way bigger than what I would have had. [They] are like, 'Hey, you know what? I want to get a degree, maybe from a foreign university. I want multinational exposure from day one. I want to travel the world." She serves as a testament to what's possible with ambition and dedication.
Even though Padmaja describes joining Salesforce years ago as a "leap of faith," she now sees that her choice was right. "The equal opportunities, the culture, the emphasis on wellbeing, as well as benefits all go a long way to help people grow and accelerate their careers. For me, that platform and ecosystem have been very productive for me. I can thank my leadership team for creating that."
If you believe technology can build a better future, join our Talent Community to stay up to date with our latest job openings, events, and more.