3 Tips for Managing Teams Remotely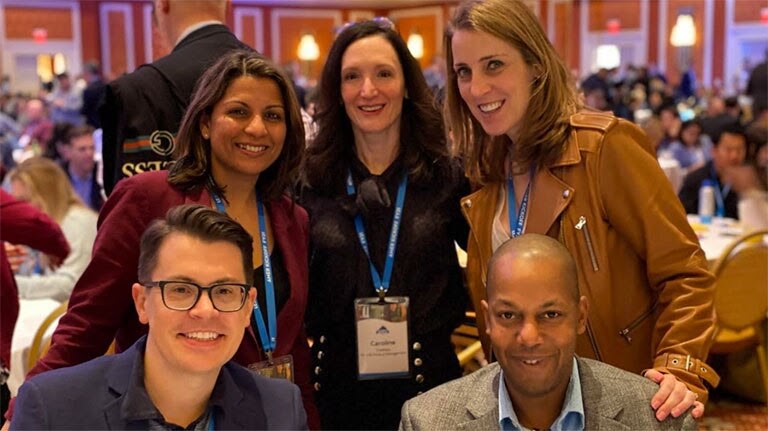 What do you do when you find yourself managing a remote team? For starters, you lead with empathy.  
Kate Limbach knows a thing or two about managing teams remotely. After all, she's been doing it for 10 years. She has been with Salesforce since 2010 working in the Customer Success Group (CSG) the entire time. Today she serves as Senior Director of CSG Product Management where she runs a Center of Excellence that manages new product launches. 
When Kate first joined Salesforce as a customer facing project manager there wasn't an office in Chicago. Since then, she's always worked remotely and managed teams that were geographically dispersed throughout the United States. Though she enjoys the extra time she gains from not commuting to an office, managing a team remotely has not come without its challenges. Today she manages five employees, but as a performance coach she oversaw 41 direct reports. Every employee is different and Kate has learned from direct experience which qualities, tools, and mindsets have allowed her to manage remotely at her best. She shares her advice below!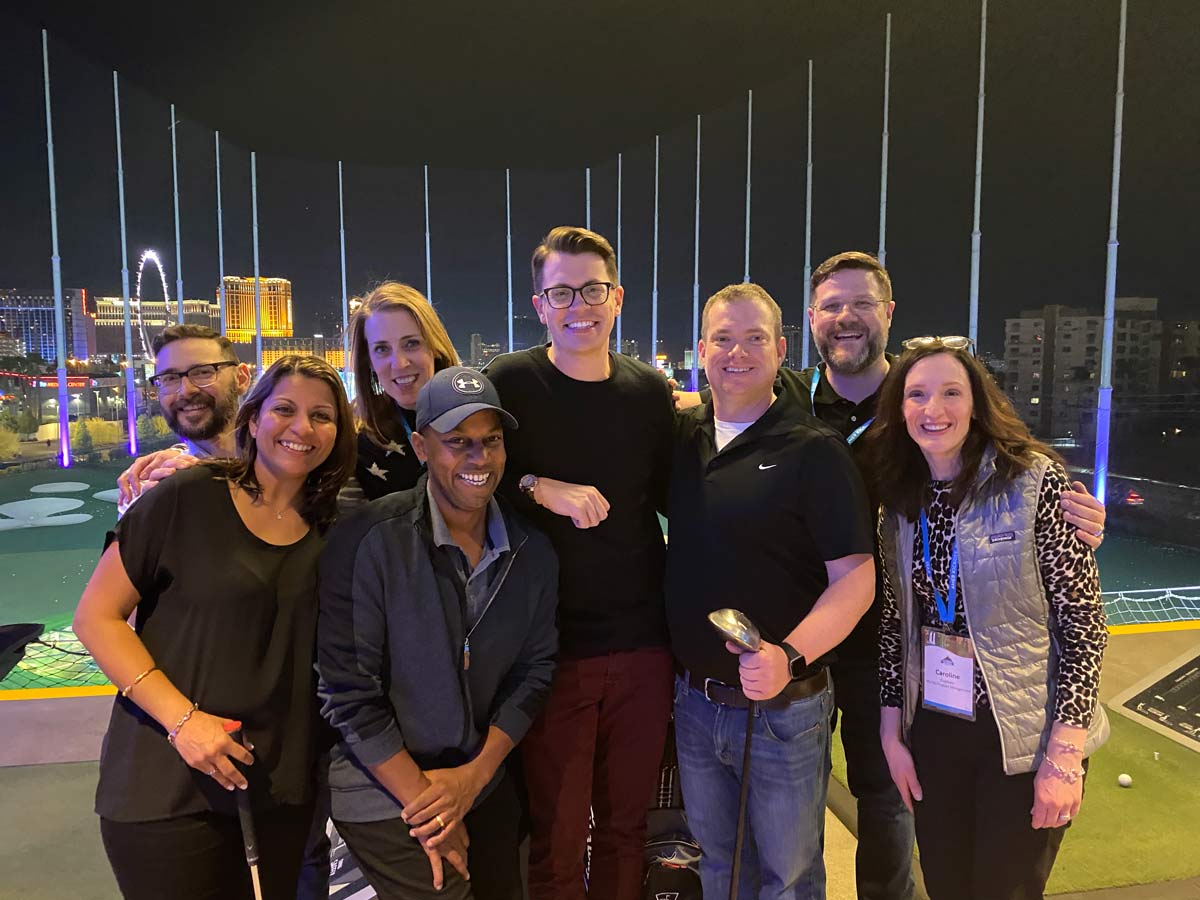 1. Lead with empathy
Empathy is the ability to understand the feelings of others. It's a cornerstone of effective leadership because listening and responding to the needs of your employees will allow you to develop stronger relationships with them. According to Kate, it's the little things that go a long way. She shares an example of empathy in action. "When I was managing employees who were customer-facing, I would often make time to have our one-on-one meetings outside of normal business hours. I tried to illustrate that I understood their day-to-day working environments as they would be sitting at customer sites where they might not feel comfortable speaking to their manager." When managers offer flexible work arrangements, it provides employees with the autonomy to choose what works best for them. This approach also fosters a work environment that is built on trust, accountability, and personalization.
Kate also tries to show empathy by utilizing her previous work experience when problem solving with her team. Kate says, "I try to brainstorm and share with them, 'Hey, I once had something similar happen to me and here's how I approached it.'" By acknowledging common or similar experiences, managers can emphasize the fact that employees are not alone when addressing challenges.
Another way to exercise empathy is by actively listening to an employee. It's a soft skill that communicates respect. Kate notes, "If you're distracted or multitasking, people can tell. It can be daunting to discuss career aspirations and goals with your manager, and the best way a manager can support that conversation is to be engaged and present." Consider closing any other windows on your computer and turning off your phone so you're able to focus solely on the virtual meeting.
2. Use a management tool
If you were wondering how Kate managed 41 people in multiple locations at once, her secret lies within Salesforce—literally. She used the Salesforce application to help her manage her people. "I created a developer org, a virtual space that contains all my team data, where each account was a person. I would use Salesforce the same way we would use it with a customer. If I had a meeting with an employee, I would log it. I could track an employee's time of length in role, how long they had been on their latest project, and any feedback I had for them. I would create fields and do reporting across my whole team."
A project manager at heart, Kate is very task and goal-oriented. Kate's tracking mechanism was integral to her success. No matter how many people you manage and no matter where they are located, a secure tracking tool or process can prove useful in keeping you organized and helping you monitor the progress of your team. Kate adds, "I 'ate our own dog food' to meet the goal of what I was doing which is using Salesforce as a relationship management tool. I think I got a lot of credibility because my team saw that I was invested in representing them appropriately."
[Related: Create a Developer Org] 
3. Connect with your team
Kate is successful at building relationships, but she acknowledges the effort she takes to recreate the in-office experience. "When you are in the office you have the opportunity to learn more about a person based on seeing things on their desk or workspace like a family picture or award. When speaking with remote colleagues or employees, I don't have that same opportunity so instead I reserve the first part of any meeting to ask about their weekend, hobbies, or family. It helps me to learn about the person, not just their work persona, which strengthens our relationship."
Kate also takes advantage of Chatter in order to engage with her team. Chatter is a Salesforce real-time collaboration application that allows employees to to connect, collaborate, and take action from anywhere in the world. Kate's team currently has a Year Up intern on it who is new to working in a corporate office as well as new to working remotely. The team has worked closely with the intern, finding engaging ways to collaborate, so she still receives that valuable corporate experience from home. With Chatter, a team can access files, data, and critical expertise whenever they need it. The application, which can be used from any mobile device, provides an easy way for teams to get in touch with each other to share updates and ideas. Users can also follow people on the app to see someone's posts, comments, and likes. Chatter is a great way for managers to work closely with employees even when they're far away.
[Related: Get Started with Chatter]
Kate speaks confidently about her success managing teams remotely, and gives a lot of credit to Salesforce. In 2018, she served as the Global VP of the Salesforce Women's Network where she gained access to enablement opportunities that helped shape her into the leader she is today. "You forge your own path here," Kate says. "This environment encourages you to find your passion. When I was a project manager, I didn't know what I wanted to do next, but I knew I liked managing people. My manager at the time understood the importance of honing that skill and he invested in me by allowing me to take leadership classes usually reserved for people managers." It's this type of environment that makes Kate continually appreciate the Salesforce culture. She states, "After 10 years, I still feel like I am in my honeymoon phase. The opportunities and benefits the company has given me truly make me want to work harder. It makes me proud to represent Salesforce." 
Ready to transform your everyday? Indicate your interest to the Salesforce Recruiting team.