Career Advice from Japan's Abilityforce Lead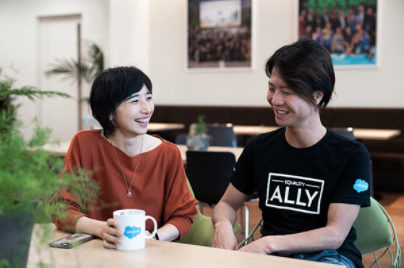 Mai Ohta had been working at a Japanese tech company for more than 10 years when a connection referred her to Salesforce. She quickly realized she could make a big impact here and jumped at the opportunity to join the team.
Today, she is a services operations senior analyst at Salesforce. In this position she supports the launch of new Customer Success Group products and services in Japan.
Stemming from her passion for uniting people with visible and invisible disabilities, Mai is also a part of the Global Leadership for Abilityforce. This Salesforce employee resource group unites people with disabilities, employees with loved ones who are disabled, and allies who ask others about their journey, listen to, show up, and speak up for one another. This position gives Mai the chance to help hubs around the world open new Abilityforce chapters. After relaunching the Abilityforce chapter in Japan, she was attracted to the opportunity to bring value to others and increase Japan's presence in the group.
Abilityforce Japan now boasts over 470 members. They host informative events to raise awareness and cultivate a culture where all employees feel empowered by their abilities and talents.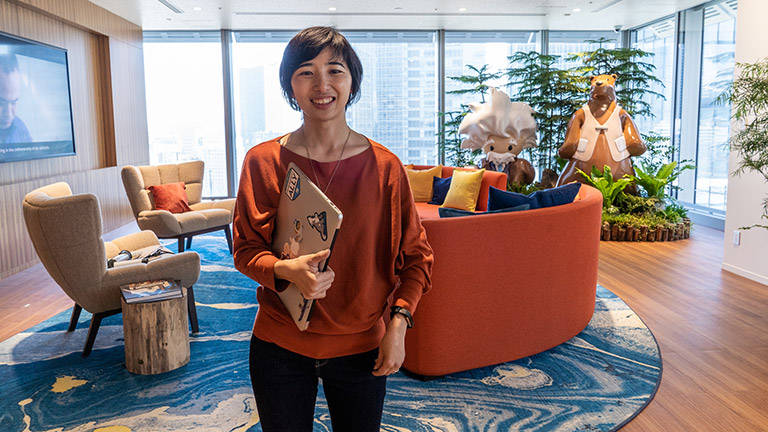 This year Mai attended Salesforce's Global Equality Leadership Summit, which brings ouremployee resource groups together to embrace inclusion and forge a common vision for how we can bring equality to the company and the world. Participants were updated on our goals to increase representation in the workforce, learned how Salesforce is building a culture of responsible technology, and got motivated with topics like how to have courageous conversations.
"I learn so much from these presentations," shares Mai. "Many of the lectures and events address topics that are new to me. I enjoy learning about others' experiences and I find these conversations very worthwhile."
Related: Stronger Together: Salesforce, Abilityforce & Sunday Parker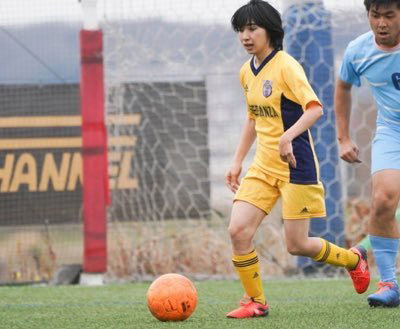 In Mai's personal time, she started a football (soccer) team for those with cerebral palsy (CP) in Japan. Due to limited numbers of women athletes, the team is registered as a men's team. Her hope is to advocate for more women to join the sport globally so female teams can compete against one another.
Mai has participated in female CP football development camps in Spain, the Netherlands, and Australia. She is also the female ambassador for Asia-Oceania. "It's wonderful playing with friends," Mai reflects. "My goal is to play in the paralympics in the IFCPF World Cup for females."
Through her full-time role, volunteer position in Abilityforce, and ambassadorship for the CP team, Mai aims "to become somebody that more people could rely on." She makes a big impact in every leadership opportunity she takes on, and offers these tips to bring influence in your role:
Encourage collaboration.
"There are many things that cannot be accomplished alone," reflects Mai. "Talk to various people and tap into their unique perspectives to achieve more innovative solutions."
Speak up.
Mai reminds us, "In order to lead something in the direction you want, you must assert yourself." If your career interests are evolving, click into Adam Rodenbeck's story for tips to land your dream job.
Be an ally.
Mai says she feels comfortable being her full self at Salesforce. And she's paving the way for others with disabilities to do the same through Abilityforce. "Listen effectively, ask questions, and be an advocate for others," Mai shares.
Learn more about Salesforce's steps towards accessibility, inclusion, and belonging. Or, if you're an ally looking to create a more inclusive work environment, check out 4 Ways to Practice Inclusive Meetings Today and take the Cultivate Equality at Work learning trail.
Want to help Salesforce on our journey to Equality? Discover new opportunities with us.