Forget about the Corporate Ladder – Don't Be Afraid to Find Your Own Way Up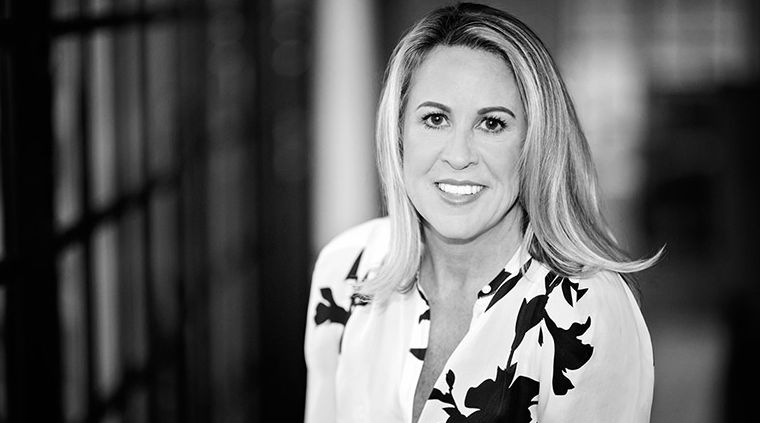 How do you know when you're ready for your next career move? What tools can you use to speak up and advocate for yourself? How do you know when you're ready to transition from a manager to a leader role? Lori Steele, Executive Vice President of Global Professional Services at Salesforce, has asked herself these questions and many more throughout her impressive 30+ year-long career.
In honor of International Women's Day and women's history month, we are featuring trailblazing women leaders from Salesforce and our ecosystem, who will be sharing tips to inspire, elevate and encourage us all on our own career paths.
Lori, who is passionate about sponsorship and advocating for her mentee's careers, had some valuable nuggets of wisdom to share with us. Here are 4 notable takeaways:
1. Forget about the corporate ladder
"When I was starting out in my career,  I thought it was going to be a straight line — a straight shot to the top, and there was only one way up. But it's not. It's more like a zigzag line — and there are many ways to get there. You are the driver of your career and you have to start thinking about growth, even if it might be a lateral role," Lori shares. "Ask yourself; 'Am I still growing? Am I getting to do new things?'" As you progress in your own career path, be sure "to open up the aperture" to recognize what's possible and work towards it. Success does not always look the same for everyone, so follow what works for you.
(Lori Steele speaking at Dreamforce in San Francisco in 2019)
While reflecting on her own career path, Lori notes that building and nurturing meaningful relationships have been key to making those key career moves. Career growth is not something you do by yourself. Yes, you work hard but you need those sponsors in the room to advocate for you. Build meaningful relationships wherever you can. It is not just about getting advice and guidance — but about advocacy — finding mentors and leaders who will help you move forward.
"I cannot emphasize enough the value of your network. Seek out mentors and sponsors…and sponsorship."
"I cannot emphasize enough the value of your network. Seek out mentors and sponsors…and sponsorship," she advises. Lori is now an active sponsor and is passionate about paying it forward and developing future leaders.
2. Have those courageous conversations and speak up
Lori, a mom of four children, has had her fair share of playing the juggling act that working mothers are all too familiar with. When she was looking to advance in her career, the next level role required her to have completed an international assignment outside of the US. With three children at the time, she just knew it wasn't possible. Lori recalls feeling that she would never "reach my career aspirations, although, in my heart, I knew this was the right thing for my family. So I wrote it off and moved on."
Later in the year, Lori had a career talk with her manager and candidly shared that she felt she "probably won't go much beyond this level." He was surprised and said "you're assuming that everything is so fixed and rigid, that there's only one way that this can be done. Let's talk about what would work for you."
It can be uncomfortable to speak up and say what you need and share your career aspirations, but only once your manager knows, then they can help advocate for you. On the flip side, for people leaders, it is our responsibility to create a workplace culture that is inclusive and where employees can feel safe to speak up.
3. Invite a mind-shift change from manager to a leader role
As now an Executive Vice President, Lori reflects on that moment she knew she was ready to step into a leadership role. "You know you are ready when you step beyond leading a team, to leading an organization and having end-to-end accountability for a business or segment. As I took on more responsibility and saw that I was growing and delivering results — I knew I was ready for more — to take accountability for driving an entire organization forward," Lori shared.
"This is when you start thinking about, 'what's right for the company, what's right for the business I am leading, and most importantly, what's right for our people.'" To be a leader is to think holistically, from the customer and employee experience to strategic business planning, and delivering business results. Elevate your viewpoint, Lori advises, and think long-term.
"I always say the most important thing is to have a balance of strategic and operational execution — but the silver thread through it all is your talent — your people are your greatest asset. Being a talent leader is something you really have to focus on to build a high-performing organization — so get good at it!"
4. Balancing career aspirations with raising a family
Lori knows all too well how tricky it can be at times to raise a family while growing your career. "It's a lot to juggle and there's no one formula. I always tried to focus on that moment in time. Children go through chapters and need different things and different stages. I would try to balance what my children's needs were at that moment, with my work needs and the right choice for me was also different, based on these different junctures. Take each moment at a time."
(Lori Steele with her husband and four children)
Lori also had to pivot during COVID-19 and create a new norm for herself and family life. With her children returning home during the pandemic, she went from an empty-nest, back to a full and busy house. Between increased workload and more meals to prepare — she had to hit pause and lead her family life just as she runs her work life. She assigned roles and responsibilities to her family members and held everyone accountable.
This has also guided how she shows up for her team members. "I'm really proud to be at Salesforce and the amount of support we put in the system for our employees, especially during this time. I encourage my team to take care of themselves first. I don't care what hours or when they work, what's most important is that each of us creates balance and does what's best our various schedules." Lori believes it's important now more than ever to take personal time off when you need it and create a culture of wellbeing.
(Lori's four children and their family dog)
At Salesforce, we are committed to advancing gender equality in the workplace and in society. Click here to view the recap of our third-annual gender equality summit, Trailblazing Women, where we heard from inspiring authors, business leaders, and activists. If you're interested in a career at Salesforce, visit our careers page.
Editor's Note: Lori is now President, Global Professional Services