Koa Club Spotlight – Molly Ford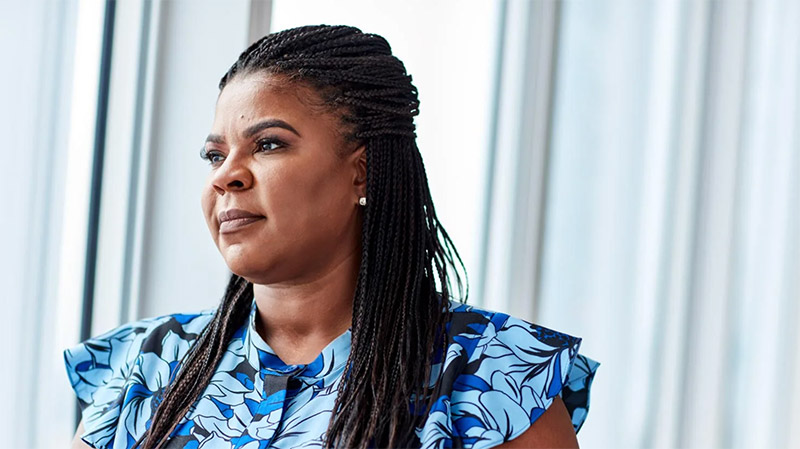 "I Never Thought I Would Be Here 10 Years"
This month's Koa Club Spotlight features the incredible, Molly Ford. Read about why even after 10 years, Salesforce still makes her giddy!
From Admirer to Employee
Molly first discovered Salesforce while she was working for Cisco as a Public Relations Manager from 2006–2011. "I was admiring Salesforce from afar. SaaS was right up my alley and I knew that Salesforce was quickly becoming the leader in the space," said Molly. Late in 2011, Molly turned from an admirer to an employee at Salesforce. She got her start in the same role she held at Cisco, a Public Relations Manager. She held this role for nearly five years before moving over to the Global Equality Programs team. It was the move to this team that sparked something really special and inspired one of Molly's biggest career achievements — becoming the founder of the Office of Equality. "At the time, Marc Benioff expressed that he was very serious about equality and wanted to mirror the society in which we all lived in and served. In the beginning days of the Office of Equality, it was just me but then we evolved into a full-fledged function. We started by building off of the Salesforce Employee Resource Groups and then sharing best practices with our customers and partners," she said.
Today, Molly is the Vice President of Global Talent Brand and Marketing where she is responsible for evangelizing the brand, marketing and attracting top talent —from digital ads, brand, content, events, recruitment marketing and more. Her team's goal is to share the story of why Salesforce is a best place to work and inspire amazing people to join our team. She told us "Before starting in this role, I felt nervous and excited even after being at the company for ten years. It was really inspiring knowing that I can still get that excited about my job after this long. When I joined Salesforce I truly never thought that I would be here for ten years. I always thought that I would spend my career jumping from tech company to tech company. There is something special about Salesforce and that is why I continue to stay."
Advice For Her Colleagues
Mentoring is something that Molly is very well-versed in and enjoys doing. This has allowed her to meet people and pass advice along to colleagues at each step of their journey. For this exact reason, Molly dedicates two Friday mornings a month from 8:00–11:30 a.m. for virtual coffees with mentees. She told us, "It doesn't feel like work. I am meeting people and building relationships. It is one of my favorite parts of the week." Molly encourages all employees to connect with each other, even if you are just getting started at Salesforce. "I would tell people to double down on their relationships and networks. As much as you may be drinking from a firehose, I would recommend taking as much time as possible to make personal connections," she said.
What about those employees with a bit more tenure under their belt? Molly has sound advice for them as well. She told us, "Salesforce is growing quickly and things are constantly changing. You might not know what is on the horizon or what new special projects are coming down the pipeline. If you are having the itch for something new, look internally. Have that conversation with your manager. Be candid and tell them what you want." She continued, "Some of the moves in my career have been intentional and some moves I have stumbled into. My latest move was very intentional. I really wanted to make sure it was something I was passionate about and something that challenged me. Make sure to tap into your network, be open to exploring, and always think with a beginner's mind."
Wellbeing and Giving Back
Molly keeps wellbeing top of mind to help stay refreshed at work — especially in this work from anywhere world. Just like everyone else, wellbeing comes in many different forms for Molly. "I purchased a walking treadmill for my home office. This allows me to stay on the move from the comfort of my own home and get my steps in every day. I have been able to power through my days but sometimes I barely end up taking a break. I have learned to schedule something fun after work so I have something to look forward to at the end of the day. My friends and kids host me for Taco Tuesdays which are always a fun adventure. I have also taken up swimming twice a week during the pandemic. To wrap up the week, I try and get takeout every Friday so I don't find myself cooking every night," she said.
Another way Molly finds time to focus on her wellbeing is by giving back. Outside of Salesforce, Molly recently joined her first board as a member of the San Francisco Foundation. Their mission as an organization is to advance racial equity and economic inclusion for everyone in the Bay Area. Molly is also the Bay Area president for her African American Sorority. Inside Salesforce, Molly is very involved with Equality Groups. "Half of our company today was hired during the pandemic. These Equality Groups are more important now than they have ever been. The opportunity to step away from your desk and learn about someone's culture or someone's story is incredible. These groups allow you to meet new people, get involved in the culture, and give back to your community," she said.
Koa Club
Now that Molly is finally in Koa Club this year, we asked her what she is looking forward to in the next chapter of her Salesforce career. She told us, "I am excited about my new role and where Salesforce is going. I am still giddy about getting to do what I do every day. We are in a period of growth that is exciting for the company and have a unique and scary challenge in front of us but I think everyone is up for it."
Want to learn more about Molly's career journey? Check out her career on Linkedin!