Selling Value: How Do You Want To Show Up In The World?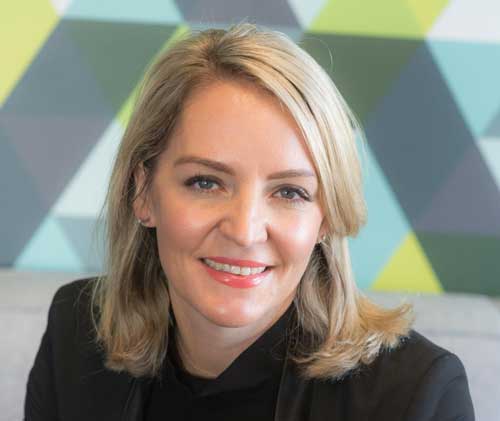 By Olivia Lam, WITI Staff Writer
Building a career you are proud of is no simple feat. An important aspect of it is to understand your own core values and individual authenticity and to find a professional role that aligns with them.
Jo Gaines has managed to do just that as Area Vice President of Sales for Retail and Consumer Goods at Salesforce, and as Executive Sponsor for the Salesforce Women's Network (SWN) in Australia and New Zealand.
From her humble beginnings at Salesforce in 2016, she has established a professional environment where she can live out her core values daily. And now as a leader, she can carry forward these values and experiences on to the rest of her team.
Build a career you can be proud of with Salesforce — let their recruiters know you're interested.
Listening to Your Head or Your Heart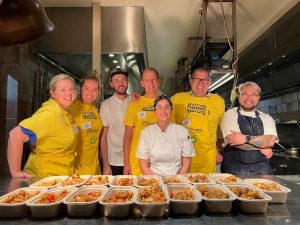 As life often happens, Jo was thrust into a decision that would change the trajectory of her career. Jo describes her first year at Salesforce as tumultuous because of events in her personal life. She was separating from the father of her children at the time, while the data sales management company she had been working for was being acquired by Salesforce. "I decided I'd give it three months, and I was fortunate to have met an incredible woman in employee success, Naomi Gurtata, who was a huge support for me. She sadly passed away this year, but remains an inspiration in my career. Naomi also connected me with a woman named Eileen O'Mara." Eileen's mentorship resulted in Jo becoming Japan and Asia Pacific Regional President for SWN, and getting her started  on her Trailhead journey Trailhead, Salesforce's free educational platform, gave Jo the ability to expand her professional skills for her new role, and gain valuable credentials.
Even though Jo was going through what she called her "two major heartbreaks," the transition to Salesforce was eased through a supportive company culture and the company's leadership development programs. One of which was a value card exercise where Jo narrowed down her three core values: equality, determination, and integrity. "I realized I can live out my values in the workplace and still build a career at Salesforce." Finally, with her head and heart settled, Jo could establish the foundation for her new life.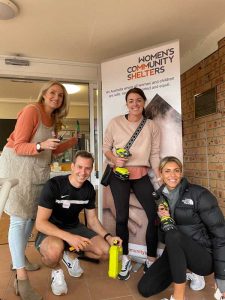 Selling Needs, Not Wants
"I have to feel like I am selling something to someone that is actually going to help them." Jo believes in being an active participant in the sales process, which includes selling a product that does more than "what it says it's going to do on the box" and engaging with the customer every step of the way.
The world has changed dramatically in the last couple of years — pivoting to a more hybrid and online approach to sales — giving Jo the ability to not only be more engaged at home but truly sell a product that works for the customers. as Jo describes it, "[You] can do your job, and [you] can actually feel like [you're] getting on top of your life. We are humans selling to humans and we often forget to step out of our own busy lives to ask, what is important to my customer?" This flexibility from Salesforce has allowed Jo to refine the sales process down to two things: believe in what you are selling and meet your customer on their terms, not your own.
There are plenty of good salespeople, but what makes one great? Jo emphasizes "being real, being authentic, and being genuine. Actually, care." She goes on to say, "Ask questions to understand. Feel comfortable with the discomfort of asking questions and maybe not knowing the answers."
The reality is, as salespeople, as leaders, and as parents, there is a lot you are expected to know, but it's simply not possible to know it all. "Learn to ask questions, practice active listening." These are invaluable tools Jo shares to truly understand others and build that person-to-person trust with her customers. Salesforce's number one value is trust — nothing is more important. The company is committed to trusted stakeholder relationships, reliable infrastructure, and data privacy — all very important to customers.
Work, Life, Balance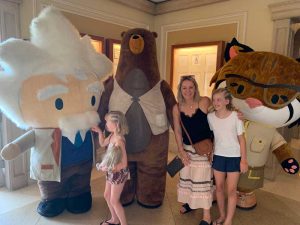 Individuals entering the workplace often believe they need to compromise who they are to assimilate into their new company, and career. Jo disagrees. She has always had a passion for writing and storytelling, and sales in its own way is storytelling. "From my first sales job at a magazine company, I thought I was going to end up writing for the magazine, not selling the ads that were in them." Integrating who you are and your own passions into your career is not a compromise, but rather a necessity to build professional excellence.
Outside of work, Jo is an Ambassador for Women's Community Shelters, which is a network of both emergency and transitional housing in Australia. As an ambassador, she recently had the opportunity to lead a team working with the organization to donate and assemble furniture for a women's shelters. "It was such a powerful thing to do with a customer and both of our teams." This is part of Salesforce's 1-1-1 model, where the company has committed to  giving back to their greater communities  with 1% of its product, 1% of its profit, and 1% of their people's time.
"Determination is one of my core values and I have always been determined to be successful." Jo first started working at a neighborhood cafe with her Aunty Cheryl when she was young, and she hasn't stopped working since. Work-life balance can be challenging in any career, and finding a way to incorporate things that spark joy is important, even if it is just an ordinary task. For Jo, it is walking her dog every night, and even making time every Tuesday to take her two girls out for sushi. "I'm happy when I'm busy. I'm happy to be busy… I'm also appreciative of my life and never forget where I came from."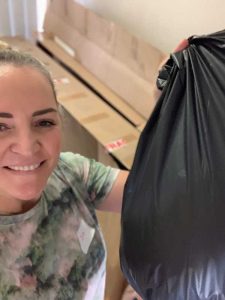 A Woman's Worth
It's important for a company to address issues of equality. "We have to call it out when it is not equal." As a leader, Jo emphasizes how crucial it is to recognize inequities and to dial up initiatives that empower women in the workplace. She elaborates on the value of allyship from men in the workplace, as well as owning up to your mistakes in an honest and understanding way without any shame. Salesforce has been transparent with their progress as a company — having committed to equal pay and to a workforce made up of at least 40% women and non-binary employees by the end of 2026.
Previous experiences with unwelcoming workplaces has led Jo to believe in the power of mentorship and community — she has emphasized how important mentorship is to everyone. The ability to confide in, and talk through shared experiences as a woman is so incredibly valuable, especially as one starting out at a new workplace. 
Among her many mentors that have supported her through her professional career, Jo describes her mom as a major female influence in her life. "She is a very, very driven, inspiring woman," she says. "I would think it's no surprise that that modeling has rubbed off on me." Alicia Keys was also a significant role model as she challenged feminine stereotypes and refused to conform to societal norms. "She'd come out on stage and say 'I am me, I am a woman'… I love that she is herself." Jo also sees this in her Salesforce friends, mentors, fellow leaders, and the Salesforce Women's Network which she relies on and greatly admires. "I'm more comfortable in my skin now and I know who I am. I am not afraid. I am comfortable and confident showing up in the world."
Ready to bring your full, authentic self to work?  Stay up to date with the latest news, events, and job openings by joining our Talent Community.