Stand in Your Potential: How Jessa Jennings Rose to Regional Vice President of Sales in Canada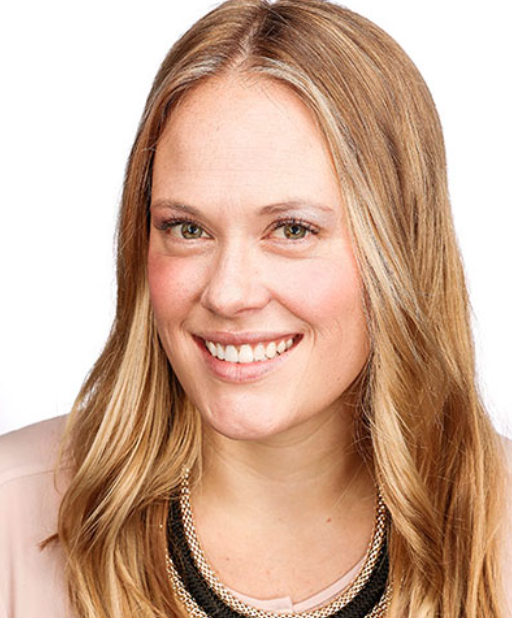 Setting a goal you haven't seen someone like you accomplish before is no easy feat. Jessa Jennings, Regional Vice President, Sales, did just that when she set her eyes on becoming an RVP in Canada, at a time when no woman ever held the role. "I wanted to do it not only to prove that it could be done, but also to open up that path for others," Jessa shared.
She always knew she was destined for a career in sales because she was a natural communicator, had a passion for bringing value to relationships, and was data-driven. She jumped at the opportunity to join Salesforce in 2009 as a sales development representative (SDR) and was so intrigued by how many experienced, aligned, and motivated people she was surrounded by in the Sales organization.
As she learned, grew, and rose in the ranks, she volunteered to start a brand new Salesforce hub in Vancouver, Canada. Her experiences there further developed her leadership and approach to selling in Canada.
Jessa spent her 12 year career with Salesforce getting uncomfortable, breaking ground, and paving a way for women across the business. Read on to explore a few themes that have helped Jessa along her career journey.
Own Your Potential
It can feel intimidating starting a new role with all new processes to learn. When Jessa stepped into her first role at Salesforce, she experienced a lot of self doubt because she was surrounded by so many intelligent and experienced sales colleagues. She confronted this doubt directly when she participated in a sales competition during her first few months in the role. She presented to an executive in the Sales organization and won the competition. The feedback she received stuck with her: "If that was your AE interview, I would have hired you on the spot." She realized that while she was doubting herself in her current role, leaders saw her potential to learn, rise, and excel.
"Confront your self-doubt by standing in your potential and the promise your leaders see in you."
Jessa and the first sales team she helped build in Vancouver celebrating year-end in 2015.
Invest in Local
The Salesforce sales organization in Canada may have started small but it has created a big name for itself. Sales in Canada has seen rapid growth over the years with the expansion of their customer base – and the alignment of all Canada to take a one-country approach. This fostered a hands-on culture when selling into Canada that opened the opportunity to host local events, connect with the local customer base, and find new ways to serve the community through VTO events.
A unique characteristic of Salesforce Canada that Jessa has found, is the tenacity it holds. The opportunity to start small and grow at an exponential rate creates space for employees to experience so many sides of the business.
Jessa compared it to working for a startup where you playing an integral role in setting the culture and inspiring talent. The constant pace and evolving goals to achieve has kept Jessa at Salesforce for the past 12 years. She reflects how a year at Salesforce feels like 10 years at another company, because as soon as you think you have grasped the role, Salesforce innovates their processes or develops new products. There's always room to grow and space to keep learning.
"We started small, but now there is so much grit, tenacity, creativity, and passion from selling into your backyard and growing so quickly."
Jessa and her team in the 2011 Ride to Conquer Cancer.
A 2-day 200km fundraiser riding from Toronto to Hamilton.
Inspiring Tomorrow's Leaders
One of Jessa's favorite parts of stepping in to leadership was the opportunity to invest in the career development of her team as she built it from the ground up. She witnessed their growth from their initial interviews with Salesforce and their rise to leadership. She has enjoyed working alongside such interesting sales people from different backgrounds who often teach her new ways to lead and lean into experiences.
When Jessa started in her role, there weren't any women RVPs in Canada for her to draw inspiration and guidance from. "I wanted to become an RVP to be that role model for other women to look to," Jessa shared. She feels immense pride whenever a woman pursuing a career in sales says, "I want to do what Jessa did," and as she continues to see the impact of her story.
"I wanted to become an RVP to be that role model for other women to look to."
At Salesforce, we are committed to advancing gender equality in the workplace and in society. A career at Salesforce allows you to own your potential and lean into the work that interests you most. If you're ready to drive your career forward, take a look at our open opportunities in Sales today.