A First Time for Everything: Exploring Sales at Salesforce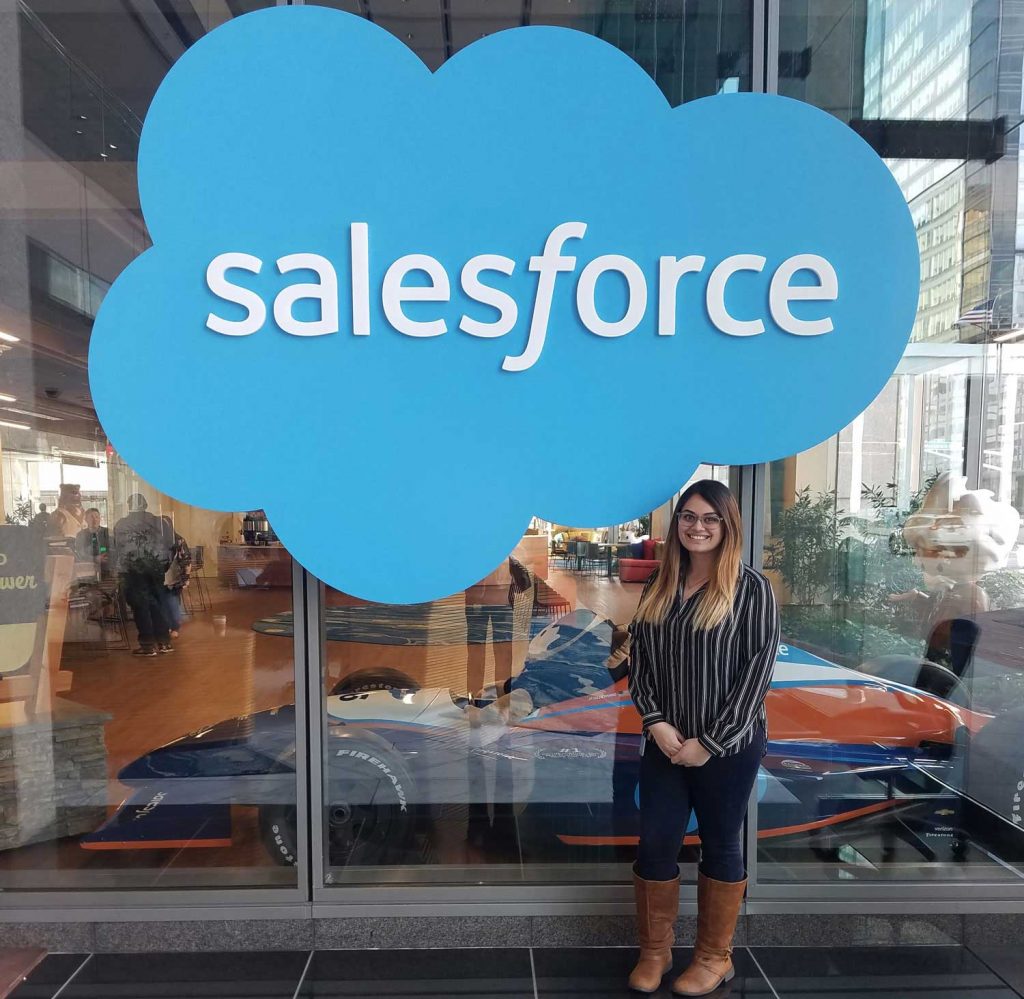 Before every first day I've had, the same thoughts run through my mind. "Can I handle this? What if I don't get along with anyone? Is this outfit okay?" Through my first days of school, various part-time jobs, and my previous internship, I've always been anxious before starting new experiences. They seemed scary. But all these first days prepared me for the one that counted most: the first day of my career.
I'd studied advertising in college, however an internship opened my eyes to the possibilities in sales. When I saw Salesforce had an opening to become a Business Development Associate, I was immediately intrigued and motivated to work there.
After researching the company and interviewing, I couldn't imagine myself anywhere else. I saw the career progression that Salesforce offers and knew exactly where I'd be in a year if I worked hard.
During my interviews, I was tempted to say that I was very competitive and would be an aggressive seller. After all, I was seeking a sales role. But that's not me. I feel I'm a sincere person, so I would bring my true self to every customer interaction. That's what I emphasized. And I think that's what Salesforce wants to learn about candidates. Who are they as people?
I knew my efforts in the interview process had been worth it when I heard the words "we want to offer you the position," It was a very proud moment for me.
Although I'm now a Sales Development Representative (SDR), I started as a Business Development Associate (BDA) for Marketing Cloud in Indianapolis. My day-to-day consisted of supporting sales teams by researching brands and finding gatekeepers to connect with, which also helped prepare me for my current role.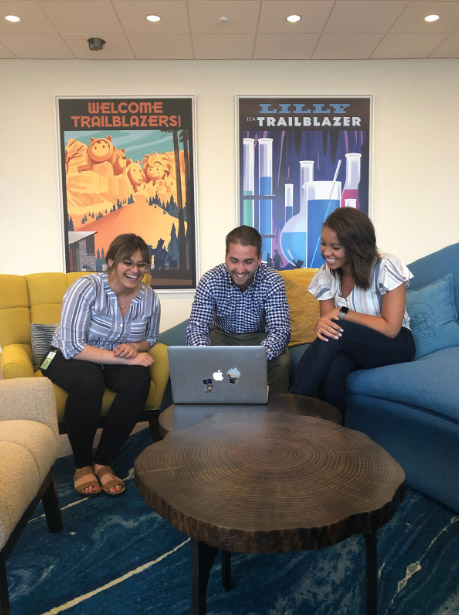 The work was meaningful and fast-paced. Everyday I had an opportunity to learn and help my team accomplish our goals.
Now, as an SDR, I follow up with warm leads who have expressed interest in Salesforce products. I have conversations with them to uncover business challenges where we can bring the most value. The best part of my day is knowing that I'm providing solutions that will genuinely help them and their companies. And I get to bring my honest and authentic self to every discussion.
One thing I've experienced at Salesforce is that whenever I have a question or need help, there are always numerous people there to lend a hand. I receive constant guidance from managers, mentors, leaders, and peers. That's not how I imagined life in the corporate world. I envisioned a competitive environment where success was defined by how many people you could beat. But that's not been my experience here. People are eager for everyone to succeed.
Earlier I wrote about the self-doubts I often have when starting something new. But here's a funny thing. The night before my first day at Salesforce, I was surprisingly calm. And, the next morning, I felt totally normal. It was so strange! I thought, "Where are the butterflies? Where is the fear?" as I walked into my day-one orientation. I was a little nervous, but nothing compared to my usual state of anxiety.
For the first time, I feel completely in sync with where I am. I've learned not to let fear and anxiety stand in the way of my dreams. So, take that next step. Be bold. And you can find the place you were meant to be.
If you're ready for your next adventure and are interested in Salesforce, indicate your interest to their recruiting team.
Editor's Note: Mishal Sherwani is now a Sr. Recruiting Coordinator