Follow Your Passion: From HR Extraordinaire to Sales Star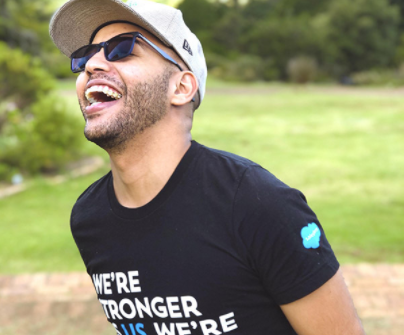 What did you dream of becoming when you were little? Perhaps an astronaut, teacher, or veterinarian? Whatever path you ultimately chose, that original passion may have shaped your path forward.
A native of Santana de Parnaíba, Brazil, Johnny Silva's interest in working for an international company sparked at a young age. "My parents have been encouraging to me to build an amazing future." At just 15-years-old, he interned for a global pharmaceutical company and immediately loved it. "I knew I would like to work for an international company. Connecting with different cultures, understanding what's going on around the world…it's what I wanted." Through his early experiences with internships, Johnny set his sights on human resources. After landing a job at ExactTarget, an email marketing business, he reached his goal of working for a global company full-time. Later, when ExactTarget was acquired by Salesforce, he was thrilled.
"It was perfect. I could see the two cultures merging and their values being practiced on a daily basis." After Salesforce acquired ExactTarget, Johnny saw a bright future ahead for himself and the company. What he didn't expect was where it would take him. With a passion for change and adventure, Johnny decided to make the move from human resources to sales. He shares how he has forged a unique career path, and how you can too.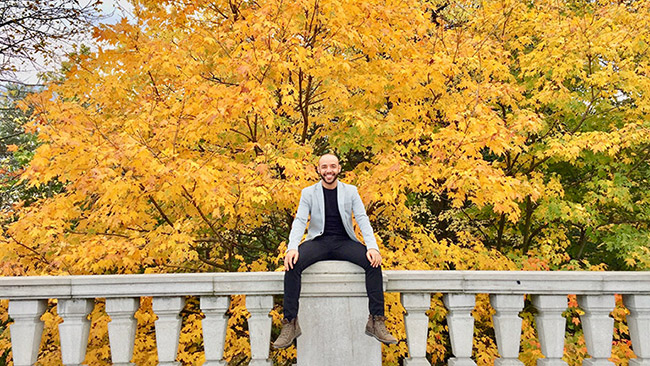 A Rewarding Career Path
Six years into his career working in human resources as an employee success associate at Salesforce, Johnny believed it was time to make a transition. With years of providing successful onboarding experiences on a global scale, he was ready to pursue a new passion. "I wanted to continue at Salesforce because I can be myself, and I have the opportunity to explore another career path. I love to take on new adventures, I like a challenge, and that's possible here. Every single day I have a challenge."
After setting his eyes on sales, he took the plunge. "I asked myself 'How can I get the skills I need', and decided to job shadow with colleagues to understand sales." After struggling with a mock cold-call during his first interview attempt, Johnny had to reevaluate. "I did not think I shadowed enough. So I tried it again. I listened, practiced with my colleagues and friends, and worked through training. And I did it — I achieved my goal of becoming a sales development representative."
In sales for just over one year now, Johnny is making incredible contributions on a daily basis — being the voice that connects customers with solutions. He credits his success to deep and empathetic listening. "Before talking about solutions, just listen. I'm always trying to put myself in their shoes. What is their challenge right now? What help do they need? If you listen, you can create an experience. Connect with what a customer needs and provide them with a holistic solution to create value."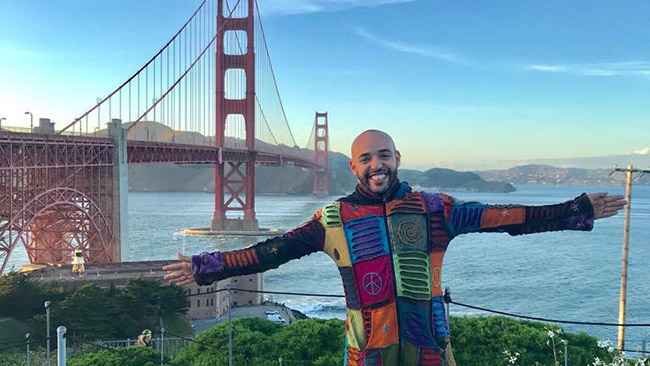 Johnny's Tips for Success
While making a career jump can be overwhelming, it doesn't have to be. Johnny offers up his four tips that you can replicate on your path to a new career:
Know Yourself: Know your skills and evaluate what needs to be improved. Ask for feedback from those around you, including your current manager. Coworkers and colleagues are often your best source for honest feedback.
Find Support: Network with key people in your desired career field — they can provide valuable insight into the career trajectory, skills needed, and they can become advocates for you as you move through the process. Also consider a mentor, whether that be in an official capacity or someone who you can bounce ideas off of.
Job Shadow: If possible, try observing a colleague for a day. Learning from those within the field can help you envision what the day-to-day of a new role will look like. Work to develop and expand your current skill set.
Adjust and Adapt: Once you decide to take the plunge, get out there and apply! Stay optimistic and be prepared to handle challenges. If you are not selected, it means that you should re-evaluate your skill set and look for ways to improve and try again. "Trust me," Johnny says. "Thomas Edison tried more than once to achieve success in his inventions."
If you're want to get started in sales at Salesforce, Johnny has one additional tip to offer. "I had the great opportunity to explore more about sales roles on Trailhead. It's free and gives you the opportunity to learn more about what each role at Salesforce does."
Johnny's success at Salesforce extends beyond his role in sales — he finds ways to show up for his colleagues.
Embracing the Salesforce Culture
"Before joining, my personal/professional life was going well, but with Salesforce I could dream bigger. I had an amazing opportunity to travel to the United States for the first time, and the pleasure of meeting amazing people within our team.
I have been improving my English skills, and have had a chance to learn a new culture and develop amazing connections. I have the support I need to improve my knowledge. I have a family at Salesforce that can help me if I need and much more."
Johnny has embraced the Salesforce culture by joining several of its Equality Groups, employee-led organizations that support underrepresented communities. Leaders, members, and allies of these groups are on the front lines of Equality, driving progress together as volunteers. Johnny is the regional President for BOLDforce in Brazil — a group dedicated to expanding and empowering the Salesforce Black community. He's also a member of Outforce, which brings together employees who are allies of equality in sexual orientation and gender identity. "What's great about our Equality Groups is that we work together to raise one another up, and we can empower and educate communities and allies."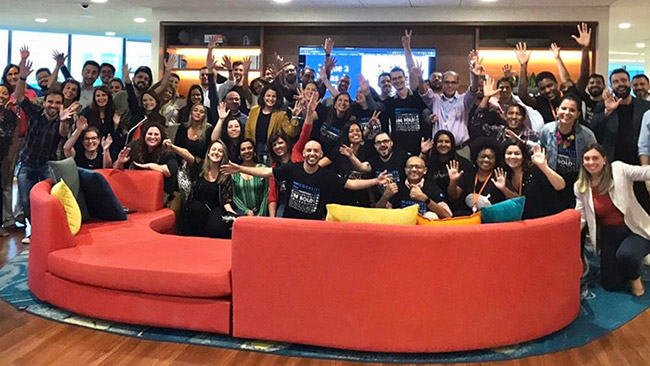 At Salesforce everyone is encouraged to build empathy, learn, and stand up for their colleagues. "I have been leading circle discussions to talk about Black communities, justice, racism, Black empowerment, and how allies can help. Being empathetic and educating yourself are two of the most important steps someone can take on their path to allyship. I am proud to stand and act locally for a few of our other Equality groups such as Abilityforce, Faithforce, Earthforce, and the Salesforce Women's Network."
From developing new skills and reinventing his career, to being on the front lines of Equality efforts, Johnny Silva has transformed his everyday at Salesforce. Are you ready to do the same? Apply today.