How Human Connection Led This Working Mum to Tech Sales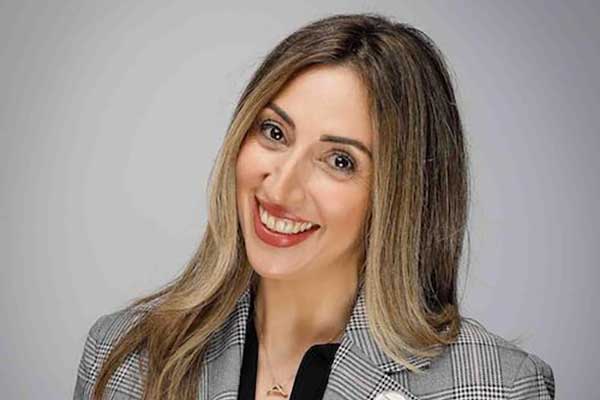 Tell us about yourself.
Well, hello there! My name is Ash, and I'm a mum to twin boys, Leo and Marc. I have worked in client-facing teams at Salesforce and other global technology companies for 10+ years. I lead the Salesforce team that works with our Public Sector customers on their digital transformation projects across the Asia Pacific region.
When I'm not watching Spider-Man or Toy Story on repeat or in the toy room, I'm at the gym, eating good food with family or with my team and clients building solutions to solve problems in our community. I also care deeply about equality in all its forms. As one of Salesforce's core values, equality not only keeps me here but also pushes me to move the needle in my own way every day.
What attracted you to Salesforce and the tech industry?
The tech industry appealed to me because of the culture and people I looked up to. The people you report to, lead, and work with at Salesforce are driven individuals who prioritize wellbeing alongside high performance. Second, there are amazing platforms you get to play with. We can help our customers solve real problems, and I love working with leading solutions in the market — our customers win, so we win.
What inspired you to pursue a career path in sales? What do you love most about your role?
I get energy from connecting with people. I love the feeling of putting your heads together around a problem and winning. I'm not sure there was a moment I made a decision to forge this career path, but there were key people who believed in me and gave me the confidence to pick up the phone 100 times a day, ask hard questions, be bold and courageous for the big pitch, and more recently, get into leadership. This job is results-based, so it gives me the flexibility to regulate my own energy and schedule to be the best mum, person, and leader I can be.
The thing I love the most about my role is seeing my team do the best work of their career and achieve goals at work and in their life. I love seeing our clients succeed using the platform, which in the Public Sector means making a real difference in the community and advancing their careers, too.
Do you have any memorable projects, experiences, or achievements at Salesforce that you can share with us?
I have been at Salesforce for 5 years helping our Public Sector customers with their digital transformation projects. However, the pandemic use cases really stand out as a career highlight. Who would have thought that a CRM and Marketing Technology would be front and center for contact tracing or vaccine management? We always knew our technology could help save lives. But to see it out there in the community was mind-blowing. We helped our clients through one of the most challenging times of their careers.
Over the years, I've hired, promoted, and mentored so many inspiring people, and raised my hand to get help from some of the best people in the industry. Those moments and those relationships, and making the most of these human connections, won't ever be taken for granted. We also focus on volunteering at Salesforce and get 7 days a year to give back. Some of my best days at Salesforce have been preparing meals or mentoring students with my workmates.
How does the sales culture at Salesforce differ or compare to selling organisations at other companies?
Often, there are as many as 20 people working on a customer project. That team selling environment keeps ideas flowing, and the energy and communication high. I haven't seen that level of team selling anywhere else except at Salesforce.
Recently, I was invited to Salesforce's Trailblazer Ranch site in California to serve as a guide to a group of leaders completing their Mastering Sales Leadership Course and be a coach in our Sales Excellence Program. The Trailblazer Ranch is a gathering place where employees can strengthen relationships, exchange ideas, receive training, and give back to the community in a safe and fun environment. During our time at the ranch, we heard from Salesforce's co-founder Parker Harris and participated in volunteering, illuminating leadership sessions, hikes, meditations, and discussions.
One of the many highlights for me was leading a workshop with my team while surrounded by redwood trees, some as tall as 300 feet. We focused on building strong extended teams, unlocking our '"superpowers," and sharing leadership and time management best practices. The workshop revealed that we have similar challenges regardless of geography and industry, so we're all grateful for having an extended network of peers to call upon for advice. It was an incredible experience connecting in person with leaders and peers across the globe, which we missed so much.
We aspire to hire the best people, enable them, and surround them with opportunities to give back and develop themselves. Then hopefully, as leaders, we support them so they can help customers do amazing things on our Customer 360 platform.
I know that our customers want to rely on us to always do the right thing, to listen, to help them make a real impact, and we really do focus on that.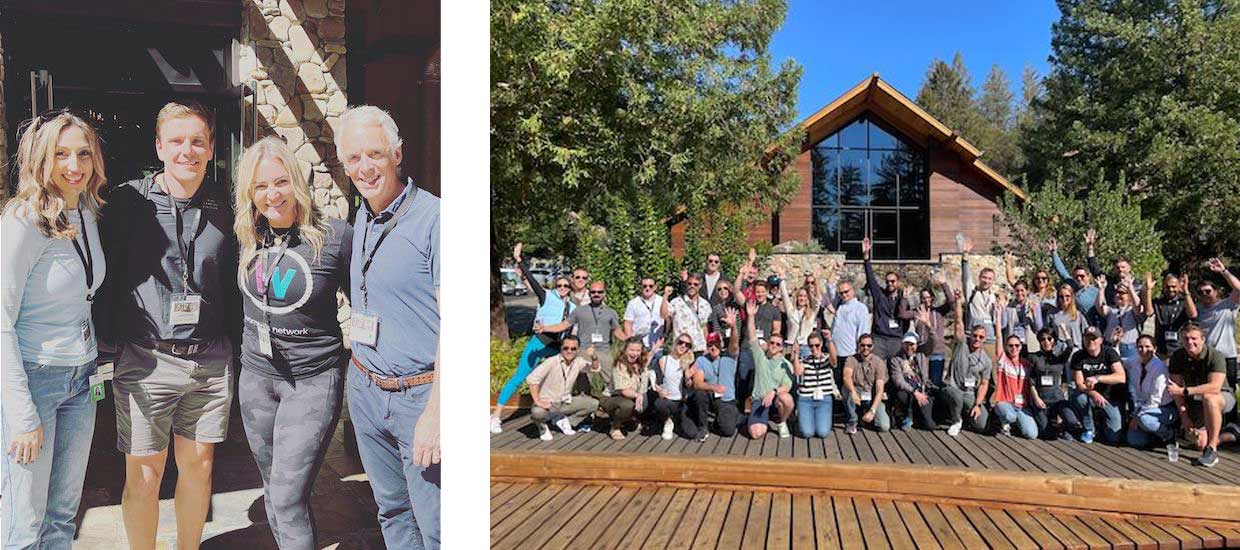 Why is Salesforce the right fit for you, and how does it fit with your home life and lifestyle?
I feel at home and safe about bringing my ideas to work. I've been encouraged by leadership to have the 'courageous conversation,' I'm empowered to do the best work of my career, work with the best team and leaders, and have the flexibility to spend time with my babies while switching off on the weekends.
I go into the office 2 to 3 times a week because I work best surrounded by people. But I make the most of my time in the office to get to company and customer events, and team check-ins. My twins are in daycare, so I can drop them off, get to the gym, then start my work day. Also, Salesforce's wellness benefits go straight towards my personal trainer, which makes a huge difference. Having 6 months paid maternity leave when the twins came was extraordinary and a benefit I wish every family was able to enjoy to get the space to heal and connect without financial stress in those early days.
What is your biggest piece of advice for other women looking to advance their careers in sales?
Reach out. Focus on building your network. Be well. Most importantly, be you.
When I do an energy audit of my personal and work life, I need my children's wellbeing, family connections, health, my work goals on track, and my social life and sense of impact to feel balanced. And that's a lot. In sales you need to be well, you need the energy to keep moving things forward. Yes, you need subject matter expertise, so study everything (less Insta and more podcasts).
Ultimately my biggest piece of advice is to take care of yourself, whatever that means for you. Whether that's walking, going to the gym, or hydrating. By receiving the mental and spiritual inputs you need to feel whole, you'll be more present, listen deeply, and execute better.
Also, if you have kids, do not neglect yourself. Once you're well and your energy is in check, being authentically you, and connecting with your customers and your team with a clear vision of what winning looks like together will allow the magic to happen.
Join our exclusive Talent Community
Wherever you are in the world, your chance at an exciting role in tech may be closer than you think. Sign up to be a part of the Salesforce Talent Community to stay in the know about our latest career opportunities, events, and news at the largest enterprise apps company in the world.