Koa Club Spotlight – Colin Nanka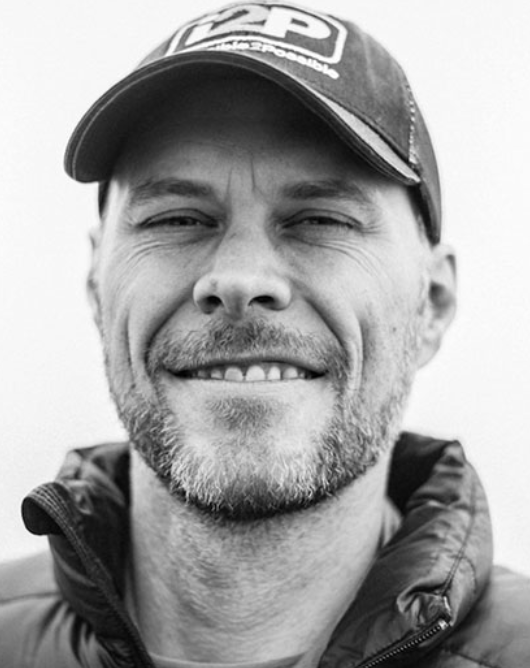 "Colin Nanka is a lifelong learner"
This month's Koa Club spotlight features 16 year Salesforce veteran, Colin Nanka. From Mount Kilimanjaro to Koa Club you won't want to miss his incredible journey here.
Getting his start
Colin Nanka got his start in sales working for Xerox in 1996 and stayed for almost nine years in what he called a "roller coaster of success" before discovering Salesforce in 2005. At that point, Colin became the 10th Salesforce employee in Canada and about the 1,000th employee worldwide. He told us, "During my early days at Salesforce in Toronto, there were very few of us. The leaders at the time told us to look around because there would soon be over 100 colleagues in the office. Frankly, we all thought they were nuts. However, they couldn't have been more right as the hub continued to grow."
At the time, Colin had no idea how much Salesforce would impact his life and his career. However, 16 years later he is still here and still very much thriving. He told us, "My time at Salesforce can really be broken into thirds — one third sales rep, one third sales leader, and one third enablement leader." Colin spent his first 10 years in Toronto and then move to New York City to take on a new adventure. "Tony Rodoni came to me and told me about the new enablement organization that he was helping to build out and asked if I would be interested in coming aboard. Enablement was genuinely interesting to me and Tony was someone I looked up to, so it was an easy decision to make," said Colin. He continued, "Six years later and I am still here and enjoying this amazing experience. I enjoy being playing the role of a teacher but still being in meetings with account executives and our customers." Today, Colin is the Vice President of Global Sales Leader Coaching. This is a brand new role for the company that had not existed up until six months ago. Colin told us, "Our team is starting with five operating units this year to build out a model that we can prove successful before rolling out globally. We are well on our way to doing so!"
Advice for his fellow colleagues
With 16 years of experience at the company, Colin has plenty of advice for the other 60,000 employees at Salesforce. When Colin started at Salesforce back in 2005, the company looked and operated very differently than it does today. However, many of the lessons he learned then are still relevant for people starting at the company now. He told us, "One of the things Marc Benioff has always preached has been to be a lifelong learner. If you aren't starting with a blank slate, open to trying new things, and open to learning, you might not make it here." Colin continued, "A lot of people need to rewire themselves here to be open to learning — learning to manage your time, learning to prioritize, and learning to effectively use your V2MOM. It is also very important to build your personal network here and meet people outside of your immediate team."
We wanted to know if Colin also had advice for his co-workers that may be a bit more tenured at the company and looking for the next step in their career. He didn't hesitate to tell us, "The grass is always going to seem greener. I have had a lot of former colleagues that have looked over the fence and it hasn't worked out for them and they come back as a boomerang." He went on, "If you are looking for a new opportunity, why not do it at the best company in the world right here at Salesforce. Get help from your manager while you execute in your current role. Salesforce has so many corners nowadays. If you can continue to grow and get experience, I do not know why you wouldn't do it here."
Colin has plenty of leadership experience at the company and is in the process of building out his own team. He told us that he is really inspired by a lot of the leaders at Salesforce but mentioned Warren Wick's name specifically. Colin told us, "I got to know Warren and have watched him lead from afar. He is inclusive and makes it a point to hire people from all different backgrounds. I think that is one of the main reasons his team is so successful."
Wellbeing and Giving Back
Colin is someone that thrives in fresh air. Obviously, the pandemic has made that a bit more difficult, however, Colin has found his own formula of success. "The pandemic has provided an opportunity to apply some of the theories I have been using to focus on my wellbeing and get through this weird period we are all in. I absolutely need to get outside three times a day. I literally have it in my calendar. If I get out only once a day, I feel stale and unproductive. If I get out only twice it is okay. However, when I get outside three times a day, I am at my best. The first time is usually early in the morning before I start my day. Getting fresh air seems so simple but it is so important to make sure you do so. It allows you to refocus and reset before you get back inside and start working again," said Colin.
Outside of work, Colin makes sure to maintain an active lifestyle to help him stay well. It all started for Colin when he ran the New York City marathon in 2003. He did not run a significant distance again until 2011 when his friend invited him to run in an ultra marathon in the Sahara desert. This was a race that would change the course of Colin's life. "Not finishing that race was one of the hardest moments for me. However, I turned it into a positive," said Colin. In 2012, he set out to complete the ultra marathon. This time he was able to achieve his goal and successfully complete the race. How did he do it? He told us, "One of my mentors told me that I needed to focus on acceptance. He told me to visualize your way through it and you will be halfway to your goal." Colin continued, "There were many times when I almost quit but continued to push through. I came in the last 10 runners out of 300 but I finished and that was all that mattered to me." Since then Colin has run in six or so more races including ones in Antarctica and Patagonia. He tries to share his inspirational story with those around Salesforce. "When the pandemic started, one thing I realized is that I have learned to be resilient. Crisis is opportunity and you must take advantage of it. This is what I have learned and maybe it can help anyone out there listening. I believe it has truly helped people," said Colin.
Giving back is important to Colin and he tried to make an impact wherever he can. When Colin experienced a difficult year in his career, a mentor of his recommended that he go out to Mount Kilimanjaro and do something hard. "I hiked Mount Kilimanjaro, but more importantly, I was introduced to the Kilimanjaro Education Foundation," said Colin. He raised over $5,000 for the foundation and continues to donate on an annual basis. Colin now sits on the board of the foundation and is able to provide valuable input into the future of the program.
Koa Club veteran
With six years as an official Koa Club member, Colin has seen the group pivot from an in-person experience to completely virtual. "The pandemic forced us all to get together remotely. I have met so many incredible people, through Salesforce and Koa Club, that will be friends for life. Even people I haven't seen or talked to for years. I truly enjoy being a member of the Koa Club."
Want to learn more about Colin's career journey? Check out his career on Linkedin! You can also find more about Colin at www.colinnanka.com or see the Mini Documentary Defeating Average (right here!) featured at the Hunter Mountain Film Festival in NY, The Buenos Aires Running Film Festival, in Argentina, Aspen Mountain Film Festival, and Newport Beach Film Festival.