7 Women Re-Enter the Workforce with Salesforce's Return to Work Program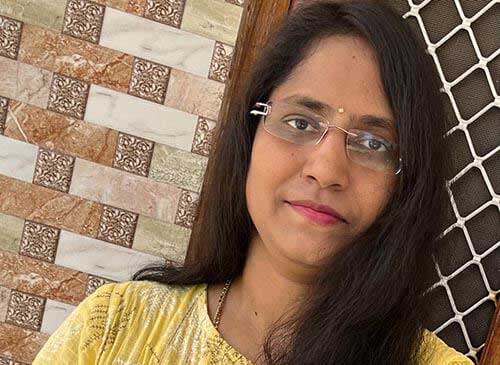 Regardless of the reason or length, let's normalize career breaks. In 2020, Sushmita Srivastava left the workforce for 2 years to take care of her mother. Prashanti Chavali was affected by mass layoffs and entered COVID-19's scarce job market, leaving a 3-year career gap on her CV. Sharanya Rajendran left to be a full-time mother for 7 years, as did many others.
When they were ready to continue their careers, these three women (and others) joined Salesforce India's Return to Work (RTW) program, beginning the journey of becoming support engineers. This program kicked off in 2021 and was created for women just like Sushmita, Prashanti, and Sharanya who have taken a career break and are ready to get back into the workplace.
The RTW program provides participants the opportunity to be mentored by experts in customer success, providing them with the training and guidance they need to be successful in this fast-paced field.
Find out how it's going from the first cohort of participants themselves:
Deepthi Adiga took a 10-year career break and is now delighted to be rejoining the workforce.
"I am thankful to Salesforce who gave me this wonderful opportunity to get back to my professional career and make me financially independent, which supports my family as well.
I've gained a lot of knowledge and confidence within a short span of time and I absolutely look forward to making the most of this opportunity to contribute to the growth of Salesforce [while accomplishing] a few personal milestones on the way."
Sushmita Srivastava returned after a 2-year break from a successful career in IT. Although finding a role wasn't easy at first, her advice to anyone hoping to return is simple: Don't give up, don't wait for the perfect job, and don't be afraid to pursue roles and companies where you work best.
"In the beginning, my attempts to apply for roles were unsuccessful. I came across Salesforce, applied, got an interview, and luckily was selected. Overall, the whole experience of the RTW program from the assessment to getting a permanent role has been an absolutely amazing journey so far."
After a 7-year break where she devoted her time to being a mother, Sharanya Rajendran rejoined the workforce with Salesforce. Though she struggled with guilt and confidence, she found a rewarding career.
"[Returning] has its own challenges like the required quality time to re-boost my knowledge, a mother's guilt, lack of confidence and motivation. But then I found a purpose, a community and a rewarding career program from Salesforce with RTW. This program is a real asset for women empowerment, helping them to build an identity of their own."
"Although I enjoyed my motherhood for 4 years, I was in a dilemma on how to restart my career and how to be independent again."
Supriya Vani resigned from her previous company to go on maternity leave and care for her children, which led to a 4-year gap in her IT career. Her husband had been working for Salesforce for 5 years and after seeing firsthand how the company cared for their employees, Supriya dreamt of working there too. She applied to the RTW program and is now a support engineer.
"It's been almost a month since I joined Salesforce and I would say we rock every day in terms of learning, guidance, and having fun."
When Shikha Sharma told her children she was going back to work someday, her daughter said, "No Mumma! Mummas don't go office, only Nannas (fathers) do. Who will wash clothes and cook food if you go?"
"It hit me hard that my daughter thinks this way. I don't want my daughter to grow up with this mindset that women only do house chores and can't go to the office." When a friend told her about the RTW program, Shikha applied and was accepted.
"It's been a month and I feel so proud to be a part of Salesforce. The program is designed to make us all successful … so that we can take steps slowly and learn and grow. The work environment here is supportive and encouraging."
Prashanti Chavali was laid off from her first role out of college right before the pandemic started. In the meantime, she pursued her Master's degree.
"I tried to apply for jobs but I could barely clear the initial screenings as there was around a 3-year gap in my profile." Through one of her friends at Salesforce, she learned about the RTW program and was accepted.
"I was overwhelmed when I got the offer from Salesforce. I was grateful to be a part of a welcoming, flexible, and supportive place to work and I am very glad I took the plunge and returned. I'm incredibly happy to start a new chapter of my life."
"When I decided to return to work, I started questioning my ability because of the gap [in my work history]. I got referred to this wonderful RTW program by Salesforce. Honestly, the moment I submitted my application, I knew this was my aim."
Ayushi Parmar reentered the workforce after taking time to care for her parents and family. She had many doubts about her abilities but applied anyway.
"I got a wonderful opportunity to collaborate with intelligent and innovative people. I'm very excited about the rest of the program [as well as] the growth and learning I'm going to experience with amazing and wonderful people."
Returning to work is different for everyone. It doesn't matter how long your break was or the reason behind it. Life happens and sometimes leaving the workforce is the best choice at the time. All that matters is that you're ready and excited to jump back in and continue your career.
If you're ready to get back into the workforce, find out more about our Return to Work program.