Championing philanthropy to make a difference in our local communities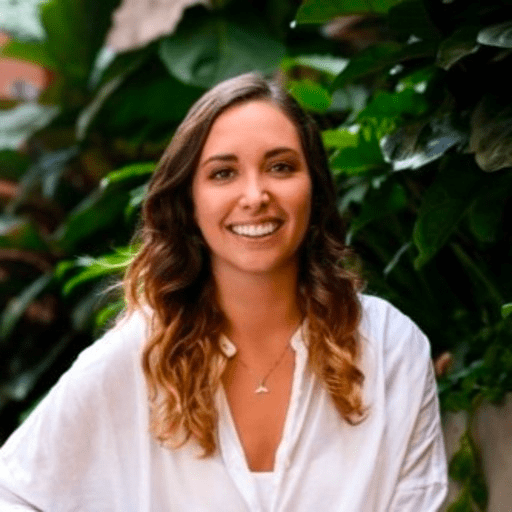 By Amber Alitawi
"If you're interested in philanthropy, Salesforce is the perfect place to be," says Flavia Torrado.
Flavia is an Account Development Executive based in Sydney, Australia supporting Salesforce's MuleSoft product. When she's not helping prospective clients understand the value of MuleSoft, automation, and API integration, she supports the team's philanthropic and volunteer initiatives to champion diversity and inclusion while making
a difference in her local community.
All roads lead to sales
Flavia studied business management with the goal of working in marketing. She then joined a marketing agency focused on branding and content creation, but it was after organizing and leading pipeline-driving events and campaigns that she uncovered her passion for building strategy and helping brands grow. After cultivating this new interest, Flavia was curious as to how she could further develop these skills. She contemplated moving into sales, but was unsure if it was for her.
A few friends of hers who worked at Salesforce advocated for it being a great place to work and also debunked a few myths about working in sales. Flavia recalls being reluctant about applying for a sales role and being "another annoying salesperson," but after further discussions with her network and deeper research, she uncovered that it's really more of a consultative role, helping organizations find the right solution and opportunity for them. "I could also bring a lot of my marketing knowledge with audience and segmenting and personalized messages to appeal to prospective customers," she adds.
Flavia was sold on sales and joined Salesforce to support the MuleSoft product on the account development team. When reflecting on her choice to make the switch to sales, Flavia's advice to others in a similar situation is to "really think about what you want to do, what motivates you, and what drives you. If you don't have the background, don't think that it can't be done! Once you are on the other side, you see that everyone comes from a wide variety of roles and experiences."
Finding a greater purpose
It's important that we all feel fulfilled in the work we do, and working at a company that is committed to providing team members with a meaningful career is the first step in ensuring we thrive in and outside of work. Shortly after joining Salesforce, Flavia joined the MuleSoft team's Diversity and Inclusion Council to support their philanthropy initiatives.
Part of her responsibilities include organizing and promoting volunteer opportunities across the MuleSoft team, liaising with Employee Resource Groups (ERGs) to align on activities, and driving participation from her colleagues. Some of the causes she has supported include volunteer and team member education programs with WINDForce, Salesforce's ERG community which stands for Worldwide Indigenous Network of Diversity, and Australian flood relief support to the local community alongside the charitable organization Good360.
"Salesforce has many existing connections with charities, and I have loved the opportunity to learn more about how philanthropic initiatives are organized and executed," says Flavia. "I also really enjoy how we work in an environment where new ideas are encouraged and valued when you bring them to the table."
All Salesforce employees are empowered to give back to the local or global community through the Volunteer Time Off (VTO) program. Team members are eligible to take up to 7 days (56 hours) of paid VTO each year and can decide when, where, and which causes to support without using any vacation days.
Beyond the benefit of giving back, Flavia shares that the experience has also helped with internal networking and building stronger relationships with her colleagues. "We all work flexible schedules and don't all go into the office on the same day. Working together on philanthropic initiatives has helped me make connections that I wouldn't have made otherwise and has given us all a strong bond around something that is outside of our day job."
Join us and lead a values-driven career
Ready to pivot into tech sales and thrive in a community dedicated to making a difference? Join our Talent Community to be the first to know about the latest Salesforce news, events, and career opportunities.