Crafting a Career Centered on Customer Success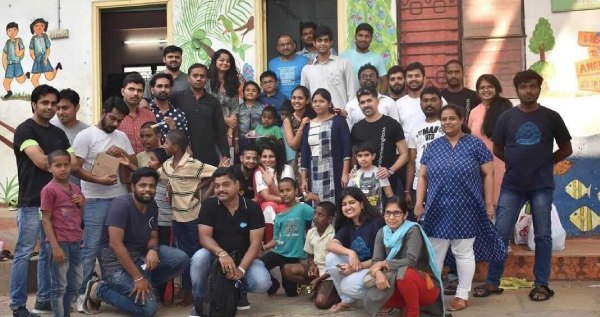 "What advice do you have for job seekers who are trying to make their resumes stand out for a role at Salesforce?

A: Go through the job description thoroughly and do a self-analysis to check if your skillset and expertise match the requirements of the role you are targeting to apply. Be honest and keep it simple. Get your basics right — summarize your skillset and highlight the keywords that match the job description on your resume. Believe in yourself!"
Senior Technical Account Manager, Ankit Badhani, is based in Hyderabad, India and has been at Salesforce for nearly six years. Throughout his tenure at Salesforce, he's served in different roles and capacities, but with one goal the entire time: to build trust with his customers.
The passion Ankit has for helping others has stayed with him throughout his career journey within the tech industry and has guided him to where he is today. Ankit always dreamt of serving in a customer-facing capacity ever since he entered the workforce, and now that he's achieved that goal, he wants others to know that their dreams are also obtainable. Read his reflections about his career journey and his learnings from it.
The dream career — Technical Account Manager
Q: What does a Senior Technical Account Manager do?
A: The Technical Account Manager (TAM) is a trusted advisor and partner to the customer acting as a bridge between the customer and Salesforce. As a Senior TAM, I am responsible for building trust and developing customer relationships — ensuring their concerns are addressed as much as possible. I'm their first line of defense to ensure there aren't issues when they're using our products. The TAM is the partner in the customer's journey and walks with them step-by-step, like a companion, and guides them through the use of Salesforce's software.
Q: What are some of the day-to-day responsibilities in your current role?
A: TAM leaders take part in strategic and technical discussions around product activations, acting as a trusted advisor for the customer and helping them to reach their audiences. We also manage all the support cases and escalations [to come up with] quicker resolutions, manage key and peak shopping events like Diwali and Black Friday, and set up governance for deployments and technical releases to make it streamlined. Ultimately, our day-to-day depends on customer needs because they determine what parts of their business need the most attention each day.
Q: What's your favorite part about working with customers?
A: Interacting with people who have different skillsets and expertise in different industries is my favorite part. [I've found that] interacting with leaders from the customer side always teaches you a new lesson. It gives you a different perspective and a new angle to look at the business use cases and requirements.
Q: What's a piece of advice you've received that you'll take with you throughout your career?
A: The best piece of advice I have received is: "Success is a two-way street and nothing is permanent, whether it is success or failure. We should continue to invest in our growth." Irrespective of the result of our actions, we should keep striving to achieve our goals.
Q: How has Salesforce helped you elevate your career?
A: I have donned different roles in my journey with Salesforce and I have also gotten support from my managers. Salesforce has given me an opportunity to explore the areas I always wanted to explore and get the role I aspired to have. The culture at Salesforce helped me grow professionally with the right opportunities, vast knowledge base, recognitions, and rewards. Most importantly, [it has provided me with] a culture focused on maintaining a well-balanced work-life balance.
Making equality a priority
A fruitful career starts with a healthy workplace culture, which is built when a company truly lives its values. While Ankit believes in all five of Salesforce's core values, he loves that his day job allows him to practice Salesforce's value of trust daily, facilitating customer success and building trust with his clients. He is also deeply invested in the company's equality pillar, as evident through his work with Southasiaforce, one of Salesforce's Employee Resource Groups (ERGs).
Ankit is the regional finance lead of Southasiaforce India. He and the leadership team provide a platform for change by hosting conversations and activities focused on improving mental and physical wellbeing, uplifting South Asian culture, and advocating for diversity and inclusion.
For example, his team collaborated with Earthforce and Faithforce, two other ERGs, to celebrate Holi, also known as the "Festival of Colors." Together, the leaders hosted an event to highlight how employees, their families, and friends were celebrating across different regions to usher in the new season.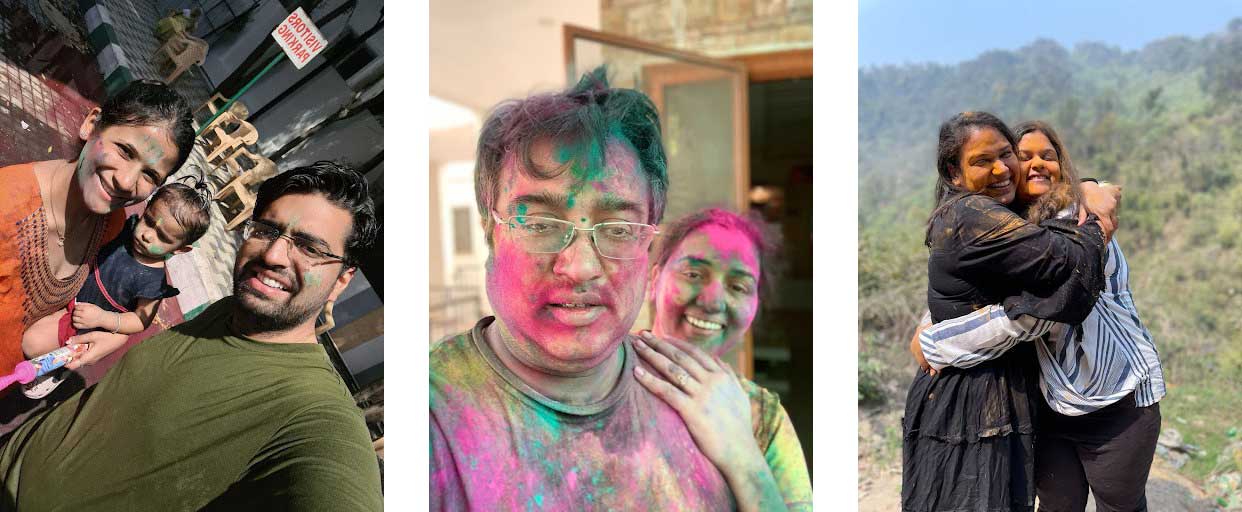 Q: One in every two Salesforce employees is involved in an ERG equality group. What's the importance of cultivating safe spaces like Southasiaforce for employees at work?
A: Groups like Southasiaforce create environments for all the employees from different backgrounds — be it regional, work-related, or educational — to collaborate and work together for the betterment of society. Everyone has a point of view and perspective to share, and this diversity of thought benefits others around them. This is very important for the growth of individuals, both personally and professionally, in a global economy and in an increasingly connected world.
Q: How has being a part of Southasiaforce helped your work?
A: We are always planning volunteer activities with new ideas and tight timelines. Planning these activities has instilled me with a sense of gratitude and new leadership skills, allowed me to interact with new people, and has given me a feeling of belonging at the workplace.