Growing up at Salesforce: Grabbing My Seat on the Salesforce Rocket Ship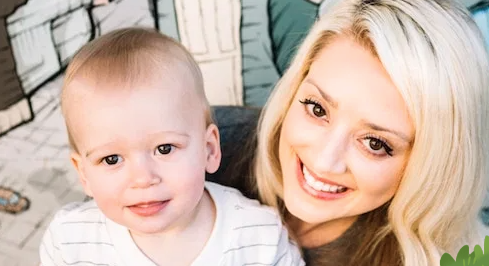 In this employee spotlight, we talk to Sunny Potter, Salesforce's Senior Director of Financial Planning and Analysis about how she's catapulted her career during the past seven years on the Salesforce rocket ship.
When asked to describe a time when she was most proud to say she worked at Salesforce, Sunny Potter, Salesforce's Senior Director of Financial Planning and Analysis (FP&A), recalls a time when her 75-year-old mother-in-law watched Marc Benioff on 60 Minutes advocating equal pay for women. Her mother-in-law was so impressed that the company Sunny worked for was doing something about a problem she'd dealt with many years ago as a working mother.
"As proud as I am on earnings day each quarter, I'm even more proud that Salesforce is willing to stand up and speak out for equal rights."
We sat down with Sunny, and she shared with us how she's catapulted her career during the past seven years on the Salesforce rocket ship. She reflects on her journey and discusses how those in finance can find a platform to influence company decisions.
Tell us about your career journey
I started my career in investment banking and was primarily focused on the Software as a Service (SaaS) sector. As I watched exciting technology companies grow and thrive, I wanted to get in on the action. I was also enamored with how Salesforce specifically managed to be so financially successful while still prioritizing social values. After taking time off to travel, I found an FP&A role at a lean, private software company, where I had the opportunity to wear a variety of hats spanning business partnering, sales strategy, pricing, and basically anything involving numbers. About a year later, a friend sent me an FP&A position at Salesforce, and I decided to pursue it.
The decision to move to Salesforce wasn't easy, but it was simply an opportunity I couldn't pass up, particularly given my SaaS industry background. In retrospect, it reminds me of Sheryl Sandberg's quote, "If you're offered a seat on a rocket ship, don't ask what seat! Just get on."
What's it like coming to work every day?
I feel incredibly lucky to work with an amazing group of smart, motivated people every day. My immediate team, as well as the broader Finance & Strategy and Global Business Operations team, have become family over the years as we've tackled tough business problems in a crazy, dynamic environment. The constant change also keeps things exciting! And as mentioned in the story with my mother-in-law, beyond the day-to-day, I'm also proud to work for a company that's willing to stand up and speak out for equal rights.
How has your life transformed in the past seven years?
I've grown up at Salesforce. From a professional standpoint, Salesforce emphasizes people development and provides a ton of resources to help us grow. And, the dynamic, high-growth environment offers countless opportunities to learn and take on new, exciting "stretch" challenges. For example, three years ago, my leadership took a chance. They let me step up to lead the corporate F&S team. That show of confidence sparked confidence in myself, which has helped me develop tremendously.
Personally, during my time here, I've experienced many big life events — engagement and marriage, loss of loved ones, buying a home, pregnancy, the birth of my son — and throughout these events I've always felt encouraged to prioritize my family. Returning from maternity leave last year, I worried about maintaining career momentum while also being a good mother, but with the support and flexibility of my team, both have been possible. Finding the right balance continues to be a work in progress. Being a working parent is even harder than I imagined! But it's also made me a more efficient, productive human being and helped me focus my limited time on what really matters to me, in the workplace and at home.
What do you think makes someone successful in Finance & Strategy at Salesforce?
The technology industry changes constantly, so being flexible and ready to adapt to new circumstances are critical to success. Within F&S, we sit at the center of the company and have the opportunity to provide objective, data-driven insights to the business. But to truly influence decisions, you have to turn "boring" financial information into a story that resonates with our visionary executive team. That's the secret sauce.
Which Salesforce value most influences the work you do every day?
After years of budgeting by Salesforce's unique goal-setting process, I know each company value is critical. But in my day-to-day on the corporate F&S team, trust is probably most important. As trusted advisors to the business, we're informing critical decisions that could impact our ability to achieve strategic goals, or giving guidance to Wall Street that could affect shareholder value.
I've also enjoyed getting involved in equality initiatives that have helped me truly understand the value of a diverse team. I think we've maintained our strong culture because we're willing to adapt, embrace change, and continuously improve. That's one of the things about working at Salesforce that's special: watching the company evolve.
How has Salesforce changed since you joined?
Since I arrived, Salesforce has grown exponentially, but the spirit of the company really hasn't changed. As we've "grown up," we've built processes and structure around things that we used to figure out on the fly. But there are always new surprises that challenge us to think on our feet.
I am proud that in Finance, we've evangelized the "cloud economics" framework and made progress helping our leaders understand the long term impact of near term investment decisions. It warms my heart to hear our executives start using terms like "cost to book" and "cost to serve" and see them engaging more in our long-range planning processes."
But my favorite type of change has been watching the people I work with blossom and grow with the company.
Editor's Note: Sunny is now VP, Finance & Strategy, Customer Success