How a Teacher-Turned-Recruiting Leader Broke Into Tech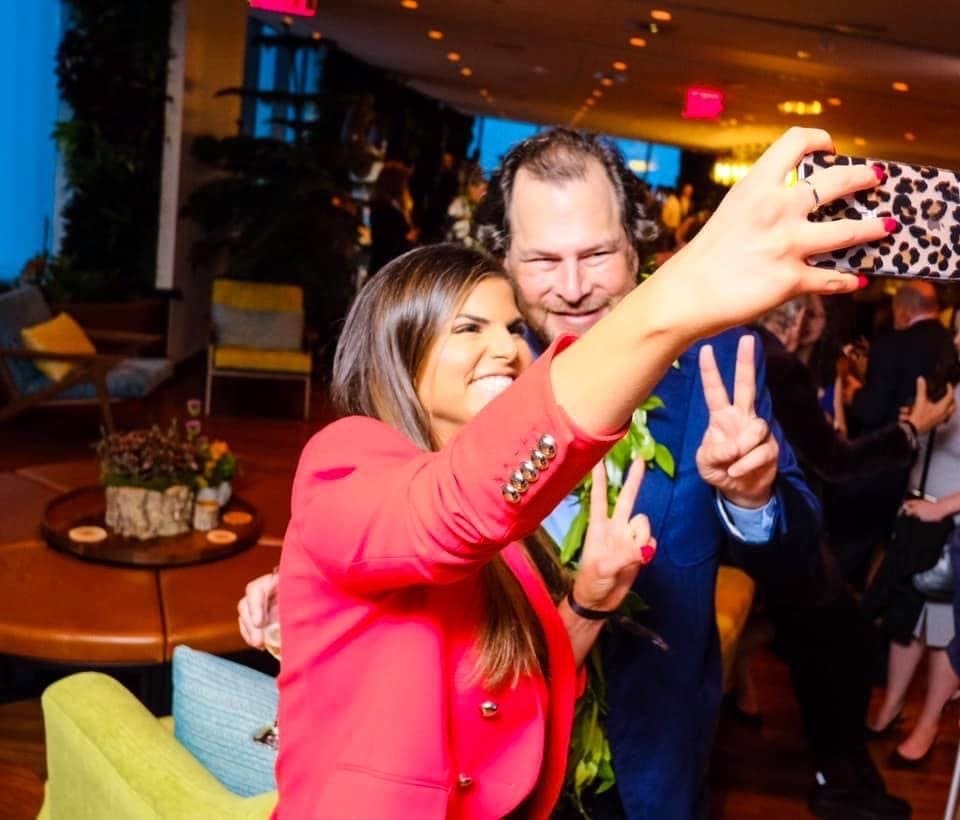 Growing up, Salesforce Senior Recruiting Leader Ashley-Rose Kelley was a dancer. Her experience taught her about the importance of passion, which has been one of her personal values since she was 6 years old.
"I grew up performing from a young age, whether it was the excitement of engaging with the crowd, the bright lights or the energy in the room … my passion for dance energized me. I realized early on it's important to align everything I do with things I'm passionate about and my career was no exception."
Ashley-Rose later taught ballet and jazz in her mom's dance studio where she found her love for teaching and became a fifth-grade teacher in Atlanta, Georgia. After being in education for a few years, she felt it was time for a career change.
"I loved the field of education. I felt I was making a difference, but I also wondered if I could make a bigger impact outside of my 25 students."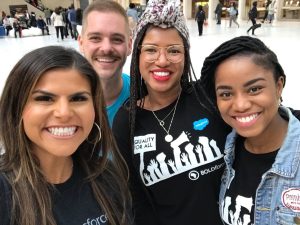 The search for a values-driven career begins
Ashley-Rose set off to find how she would make that bigger impact. "I was really curious to find what else was out there. Empowerment and passion are two of my top values. I wanted to find an organization and career that I was not only passionate about, but that would help me empower others. I wasn't sure what was out there, but if there's one thing a teacher is good at, it's homework."
So Ashley-Rose did her homework, speed dating on LinkedIn and connecting through informational interviews. As she learned more about the corporate world and companies making an impact, Salesforce continued to come up. When she looked further into the company, CEO Marc Benioff's inspiring action and advocacy caught her attention.
"I saw a business leader advocating for change, which was something I had never seen before in my life. And I realized that is the impact I want to make. I don't know what, I don't know how, but I have to work at Salesforce, and I've gotta figure this out."
Looking for a career in tech? Check out our open roles."
"I don't know what, I don't know how, but I have to work at Salesforce, and I've gotta figure this out."
Seeing "No" as a challenge
After deciding what she wanted to do, Ashley-Rose officially stepped into the job market seeking a role in the tech world. After interviewing with several companies, she encountered a lot of no's.
"Quite frankly, I was asked, 'What could a teacher know about recruiting?' over and over and over again. And I thought to myself, 'I am hungry. I have what it takes. I am coachable. I just need a shot.'" Every no she received inspired her to keep going, saying, "I took those no's as a challenge and saw them as practice interviews to help me crush my Salesforce interview one day."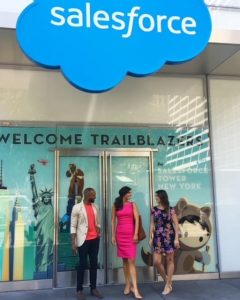 Taking the right steps
During her search, Ashley-Rose also spoke with other teachers who had a similar dream to pivot their careers but were unsure how to. She tells us the six main steps to making that change:
Be intentional with your search. – "Do your homework, connect with your network, reach out to new people on LinkedIn, and just start figuring out what it is you want to do."
Make a list of target companies — "What are those companies that really get you excited, or what skills can you leverage? Find a company where you believe passionately about the mission or where your values align."
Get your "why" down — "If you're making a career transition, it's often challenging for your interviewers to see the correlation between your past experiences and what you're looking to do next. It's important you align your competencies to the job requirements and be your own advocate."
Market yourself — "What is your point of view as to how you can help an organization reach its goals?"
Connect the dots — "Only you know your story. No one can tell your story like you can."
Understand the tech world and start learning — "Are there certifications you can take online?"
For the last step, she mentions utilizing Trailhead, Salesforce's free online learning platform created for users to learn in-demand skills. On Trailhead, you can learn how to use the Salesforce platform, explore learning paths from developing to marketing and everything in between, and more. "You can learn just about anything. You can even learn interview skills for free." If you're curious, check out Trailhead.
"Only you know your story. No one can tell your story like you can."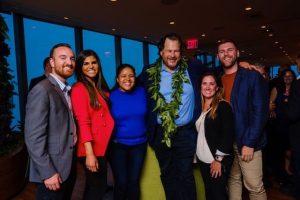 Even though the path to becoming a tech recruiter wasn't easy, Ashley-Rose now has an abundance of experience that she uses in her role today. "My experience breaking into the tech field created and crafted the recruiting philosophies I continue to drive at Salesforce, both as a former recruiter and now as a recruiting leader with my team. What I've found is competency-based interviewing, looking for what's coachable, looking for reasons to hire people, and thinking outside of the box can help you identify top talent you might have otherwise missed."
Ready to break into tech? Watch the full fireside chat with Ashley-Rose Kelley to hear more on how to pivot your career and get your dream job in tech and subscribe to the Salesforce Careers & University channel for all the latest videos. If you're ready for your next role, join our talent network here.