How One Director Is Using His Job to Change the World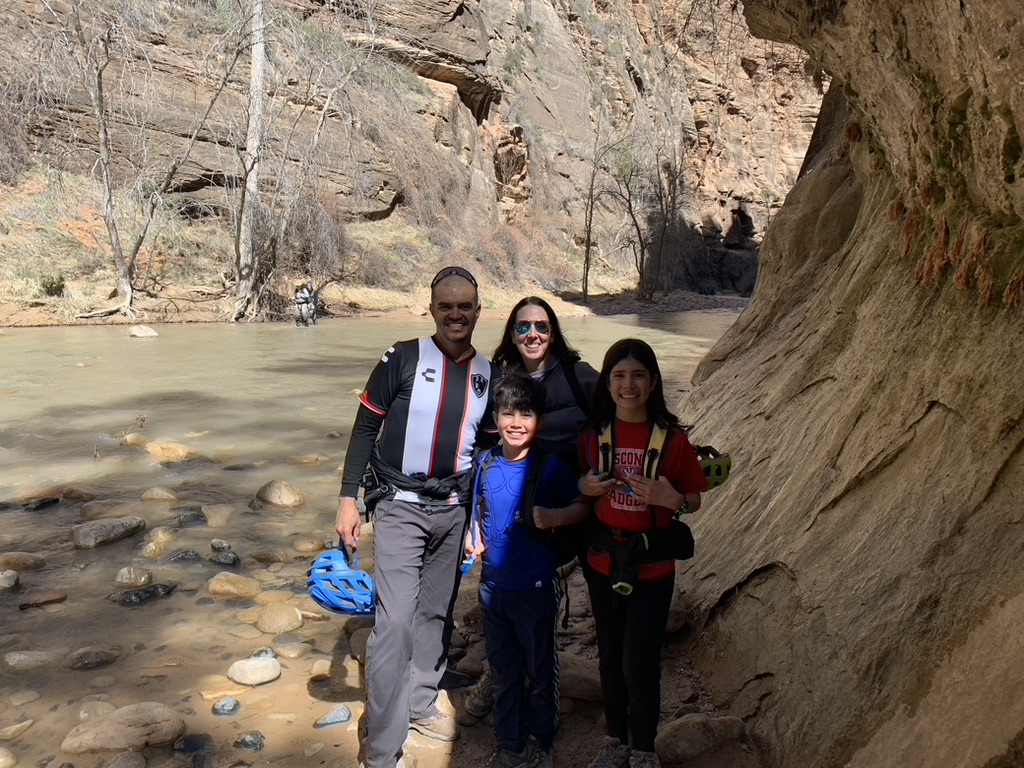 Carlos Villalpando has been in technology for 25 years. Before landing his dream job at Salesforce, he was a self-proclaimed "serial job changer," switching roles every 3 to 5 years. When he found himself searching for something new at Salesforce, he was pleased to discover he could explore new roles within the company. His search led to his current role as Director of Net Zero Cloud Success — where he could combine his values with his career.
Are you ready to combine your values with your career? Gain valuable insights from Carlos and Senior Director, Client Partner of Professional Services, Cristina Miller, on creating a satisfying, values-driven career in tech. 
Net Zero Cloud, as Carlos describes it, is a Salesforce product leveraged by businesses "to do carbon accounting and hopefully save the world." Net Zero Cloud helps companies track and reduce emissions with reporting, insights, and a customized portal for engaging with suppliers.
As climate change and environmental degradation continue to affect the world, more companies are finding ways to integrate sustainability into their supply chain and mitigate their emissions. Net Zero Cloud keeps these efforts on track with tangible actions and science-based goals. Carlos' team, Net Zero Cloud Success, works with clients to help them progress on their path to a more sustainable business.
Counteraction for positive change
One facet of Carlos' work is to find ways that counteract necessary business actions that come with negative climate effects. "Some of the things that our team is doing is instead of buying swag for the team, can we buy trees? So every time that we get on a plane, we can calculate our footprint and remediate it with getting trees to sequester carbon or [find] other ways to minimize the effect." For more information on Salesforce's commitment to trees, check out the One Trillion Trees initiative.
He's excited to be making a positive impact while helping clients find success on their sustainability journey. "I get to work in the coolest company in the world that treats people like people. The mega cherry on top of that mega sundae is that I get to leave something behind for my kids and the rest of the kids out there."
Carlos and his family at Arches National Park in Utah
Carlos' interest in sustainability was inspired by his son, whose care for and knowledge of the environment at the young age of 11 gives him hope for the future. Although he admits not knowing much about sustainability before taking the role, he's been on a constant path of learning from the start. "I have been learning a ton about what it means to be sustainable, to keep track of things that we do as corporations, as humans, to damage the environment. If we learn what [we're] doing wrong, then it's easier to track and remediate."
Living sustainably for future generations
As someone who works daily in sustainability, what does living green mean to him? It's being thoughtful about his actions and how they'll impact the environment. He says it's important to think about how we're leaving the environment for future generations. "When I talk about this my voice cracks and I get a little emotional. It is selfish. On the part that I want to leave something for my two kids, that if we don't do something now, by the time he gets to be my age, I don't know what he will have left."
He is proud, both at and outside of work to be able to teach others about what he does and what he's learned. Carlos says the best way to educate others is to ask questions. "What do you know about climate change? What do you know about initiatives happening in your company? And if you start having a conversation, that's probably one of the best tools because, eventually, your counterpart or the person you're chatting with will have a question."
In this sense, being able to ignite curiosity and teach others about something opens the door to deeper conversations in the future. This is something he's experienced with friends when discussing sustainability.
As for saving the world in its current state, Carlos believes rapid change is required to save the environment. "I think sometimes as humans we like to take one step and then the other and then the other. I think this time, we have to kind of jump with both [feet] at the same time." His words remind us that if we all work to minimize our footprint, we'll create the change we need to preserve our planet for future generations.
Are you interested in hearing more stories about how to drive change in your career? Join our exclusive Talent Network to stay in the loop about upcoming events, news, career opportunities, and more.