How One Futureforce Intern Landed Her Dream Role in Tech Sales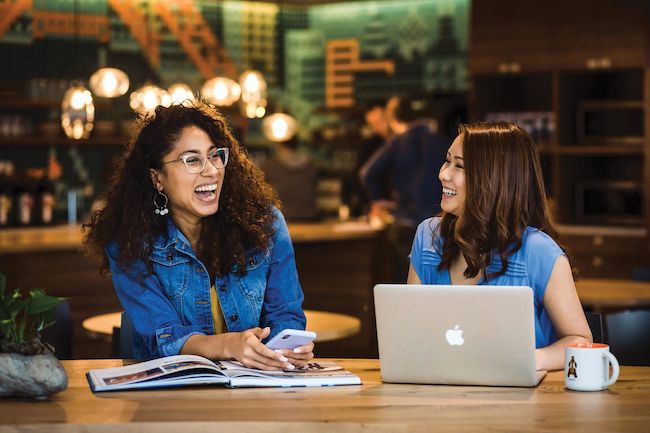 Brittany Pham's first job was waitressing at her parents' restaurant. Back then, she didn't know it was the start of her career in sales. "I learned ways to upsell new dishes and be personable with customers. Customers will buy from you if they know and like you, and that's a skillset I learned back then."
As a creative person, Brittany wanted to be a graphic designer with her own business. In college, she majored in marketing at The University of Houston, where she was interested in the sales program's personal branding course. She decided to apply and eventually found her passion for sales.
Through the program, she was introduced to Salesforce and began her journey, learning the platform and eventually meeting the Salesforce sales leadership team in Chicago. It was there she learned about Salesforce's Futureforce program for new grads and interns, later joining the program as a Business Development Associate.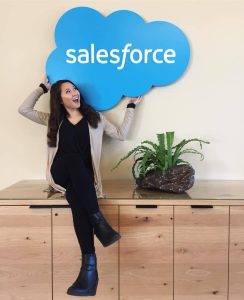 Finding the Right Trail
As a Futureforce intern, Brittany was able to determine whether sales was the right path for her. "I think the Futureforce program gives that opportunity for students who don't necessarily know what they want to do yet. The milestones they help you reach within the sales track [were] helpful for me to kind of see if sales [was] something I wanted to do." She notes that having sales experience is not required to join the Futureforce sales track and encourages everyone to apply.
While the experience was great, she admits to having imposter syndrome in the beginning, and it's not an uncommon feeling. A recent study by InnovateMR shows that 53% of women between the ages of 25–34 feel they currently have imposter syndrome, with 75% of women in executive roles experiencing it.
Brittany explains, "You come into the company and you're like, 'Wow, everyone is amazing.' There's so much to learn from other people. I was just like, 'Am I a good fit? Do I belong?'" She found that many colleagues had similar doubts entering their roles, but it takes time to get acclimated and see the impact you've made. If you're also struggling with imposter syndrome, check out these tips to tackle it.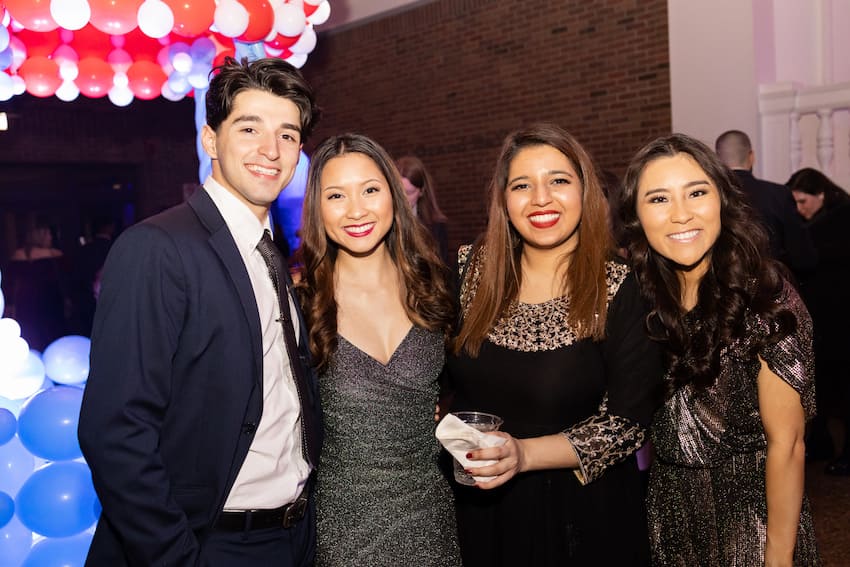 Aligning personal values with company values
Now full-time, Brittany reflects on how she decided Salesforce was right for her. Three things came to mind: core values, culture, and growth.
At the time, Salesforce had four core values: trust, customer success, innovation, and equality, which she felt matched her own. Two values that especially resonated with her, both then and now, are trust and equality. Today, customers trust her to provide Salesforce solutions for their success. She's always looking for innovative ways to help them reach their goals and continue to grow.
"I get to see small companies grow into big companies with the help of Salesforce, and it's rewarding to see and be a part [of] that growth." As a leader in Asiapacforce, an ERG celebrating and empowering the Asia Pacific community and its allies, Brittany shares her culture in the workplace through events and activities. "I've been able to host events like Lunar New Year, where we cooked and shared personal stories on how we celebrate Lunar New Year. Doing events like these remind me to be proud of my culture and help me learn new things about my culture along the way!"
When it came to company culture, Brittany says, "If you're going through hard times, you want to have people there to support you. And I felt that that's what Salesforce was able to offer me." She remarks how growth opportunities at Salesforce seem endless, noting that after three years, she's "continuing to learn new things."
She says, "I've been able to learn more about the tech industry, improve my job performance and move up the ranks in the sales org. I've gained so many new skills that I feel confident now and developed so many new relationships at Salesforce." Salesforce has also helped her grow personally. "I've become very confident in my own brand and [learned] that it's okay to ask for help from others."
Looking for advice on how to stand out and land your first job out of college? Watch Brittany's full interview on YouTube and subscribe for more insightful and inspiring employee stories. If you're ready for your next role, join our Talent Network to stay up to date on future opportunities, news, and more.