Salesforce's Global Impact Manager Shares How She Champions Sustainability at Work and Beyond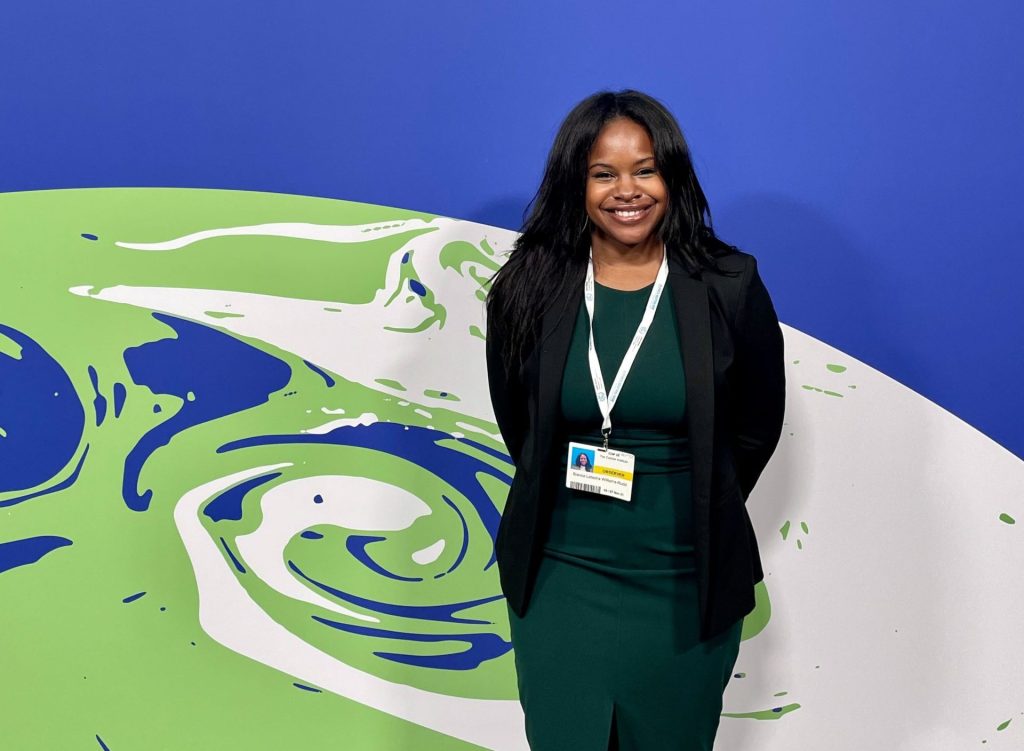 Bianca Williams, Global Impact Manager, first became interested in Salesforce after attending a Black History Month networking event hosted by BOLDforce, Salesforce's Black Employee Resource Group focused on supporting, expanding, and empowering the Black community.
Four years later, she's now a global impact manager, developing and overseeing various sustainability initiatives at Salesforce. "I manage our nature-based solutions, mobilization, and engagement strategy. I'm responsible for [Salesforce's] Trillion Trees initiative with the World Economic Forum as well as our ocean sustainability program."
She also works on the newly pledged Climate Justice and Ecosystem Restoration Fund and ensures nature-based solutions are present at Salesforce events like Dreamforce and TrailblazerDX.
Since she was a kid, Bianca has always been engaged in nature through local youth programs with the Philadelphia Parks & Recreation. She's happy to continue using her passion for sustainability in this role. "I love that I can come to work everyday and make a positive change in my community [and] the planet."
Growing up, Bianca wanted to be an actress or a broadcast journalist. She got her first job at just 15 years old, getting her start in corporate America as an office assistant for a small company in Philadelphia. While she never expected to be in sustainability, she always knew she wanted to make a difference in people's lives.
Her first roles after college were in marketing as a coordinator and then analyst, until she moved into her first impact role as a global public policy marketing manager at a major financial media company. In that role, Bianca found she could utilize her passion for sustainability to drive change in her career. "I realized how much of a need there was for new voices in the growing sustainability space."
She also began to notice that there were many companies in the private and public sectors that needed help starting and maintaining their net-zero journeys. Now she's able to help them do just that. "I love being able to advocate funding for climate justice projects and to connect people to nature. It's been amazing for me to be able to foster opportunities allowing people to give back to the planet that gives so much to us!"
Change with One Trillion Trees
At Salesforce, sustainability is a core value. "Salesforce is really walking the talk and it means a lot for me to be able to see it on the inside." Bianca notes that, while we need to take action as individuals, "the private sector has a very, very large and urgent responsibility" to care for the environment. To her, Salesforce's companywide climate action is great, but its influence in encouraging other companies to collaborate and do the same is just as significant.
Searching for a company that values sustainability? Join our exclusive Talent Community.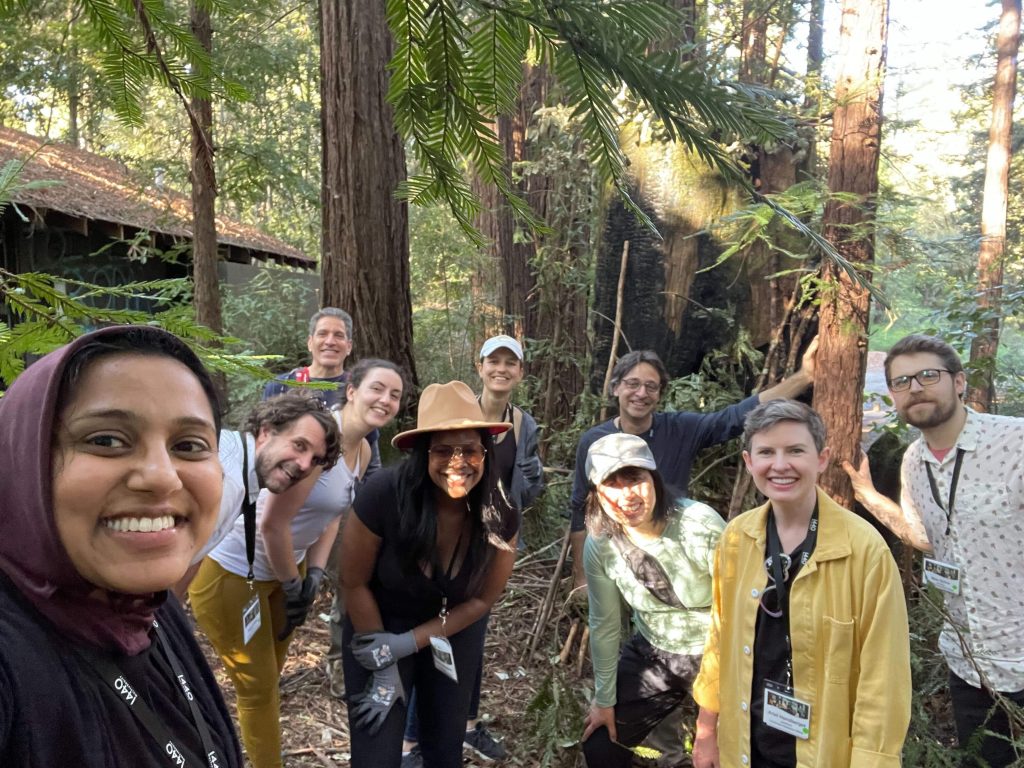 "We are co-founders of [the Trillion Trees initiative] to get a trillion new trees on the planet by 2030. Salesforce's goal is 100 million just for Salesforce, and I take a lot of pride and passion in that goal, particularly around tree equity … making sure those trillion trees are spread across the world in communities of need." As part of this, Bianca works to plan and host volunteer planting events, inviting Salesforce employees to take Volunteer Time Off and plant trees in their community.
Bianca also works on the Salesforce ocean sustainability program to preserve and restore sea life globally. "To date, the ocean has absorbed more than 30% of the carbon emissions we've released from the burning of fossil fuels and 90% of the excess trapped heat." She reminds us that climate change not only affects ocean animals, but the people whose livelihoods and cultures depend on it.
The program taps into the full power of Salesforce to protect, restore, and invest in various ocean ecosystems around the world. This includes mangroves, kelp, corals, salt marshes, sea grass, and oyster reefs, allowing ecosystems to grow global carbon sequestration capacity, increase resilience, enhance food security, and help secure livelihoods.
Earth-focused with Earthforce
Through Earthforce, our Employee Resource Group dedicated to environmental responsibility, Bianca is able to extend her passion for the environment outside of her 9 to 5. For those who don't directly work in sustainability, Earthforce allows them to get involved with preserving our planet. "I think there's a lot of joy you can find in being active in these communities and participating in ways you might not [have] if you just [focused] on solely your day job."
Bianca has also been able to meet colleagues who share her enthusiasm for the environment. "Earthforce gives me the opportunity to really engage with other like-minded employees. People are finding such great causes to volunteer with, to donate to, [and] to support pro bono." While it can be difficult to make a positive impact alone, she explains that Earthforce is a place to come together and do just that. "When we come together collectively, that's when we can really scale impact together."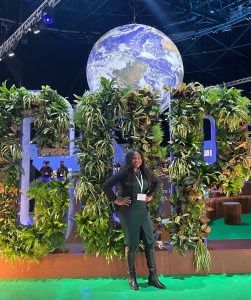 Climate change requires a communitywide change
At Salesforce and in her own community, Bianca works to support and advocate for environmental change. "I get involved through volunteering, being active on social media, treating the planet as a key stakeholder [and] just really driving home the importance and the urgency of climate action."
If you're looking to become more sustainable, Bianca recommends checking out Salesforce.com/Sustainability for resources and tips.
Bianca is thankful for her role at Salesforce. When asked what she would take from her experience, she says "I will always look through a lens of impact in my role; it's not just about meeting the bottom line. It's also about how I'm leaving my community [and] my planet in a better place."
Want to create change and lead a values-driven career? Stay up to date on our latest openings, events, and news by joining our Talent Community.