The Key to Personal and Professional Transformation: Don't Stay Still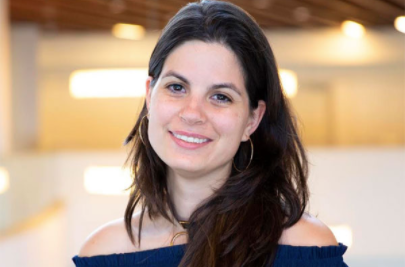 Salesforce Program Architect Dana Furman is always looking for a challenge. So, after five years with a Salesforce partner in Tel Aviv, she was ready for more.
"Although I was managing a group of more than 20 people, I needed something different, maybe bigger projects. I was looking to show my strengths as an architect, some of my abilities with the more technical aspects. And I was open to grow."
A former colleague had made the move to Salesforce and they kept in touch. Through him she learned of an open position on a team of Program Architects.
[The Program Architect serves as a strategic advisor and Salesforce product and platform expert to the company's largest, most complex enterprise customers.]
She applied for the role and was soon part of the Salesforce office in Tel Aviv.
Bigger Projects: How About Larger than Life?
Not long after Dana arrived at Salesforce she read a Tweet about a nonprofit organization — Larger than Life — that supports Israeli families facing pediatric cancer. Larger than Life used Salesforce and was looking for help in leveraging it more effectively to further the organization's mission. Dana found this was the perfect opportunity to take advantage of the company's 56 hours of volunteer time off (VTO).
Larger than Life supports families of ill children with more than 20 programs focusing on happiness, health, and hope. Before Dana volunteered, the organization was using another company for help with its technology systems.
"This was a great opportunity to bring my software abilities to Larger than Life. Just by giving my hours, they don't need to hire another company. The money can go to other priorities — to the children. In a non-profit, money must always be carefully spent. And it was interesting helping them build a better system."
Starting Small with Digital Transformation
After only a couple months on the job, Dana was asked to lead a project for a large Israeli financial services company planning a three-year technology initiative. Although the entire initiative was ambitious, the company wanted to start small — adding a new line of business to its product portfolio. This would help the firm understand what it would take to implement Salesforce and the processes the software would manage.
"We brought in a small group of five people. And we were very focused on showing the abilities Salesforce had and how quickly the customer could work with it. The team had only five months to complete the project and everyone really pulled together to make the project successful."
The project achieved its immediate functional goal and ensured that the customer understood Salesforce was there to help them prepare for the next phase. It also changed the fundamental nature of the larger that followed.
"They're going to transfer all their processes from their current system to Salesforce. And they're rethinking all those processes — seeing this effort not as a Salesforce project but as a broader digital transformation. That's part of our challenge, envisioning how Salesforce can help them and contribute to the larger transformational goals."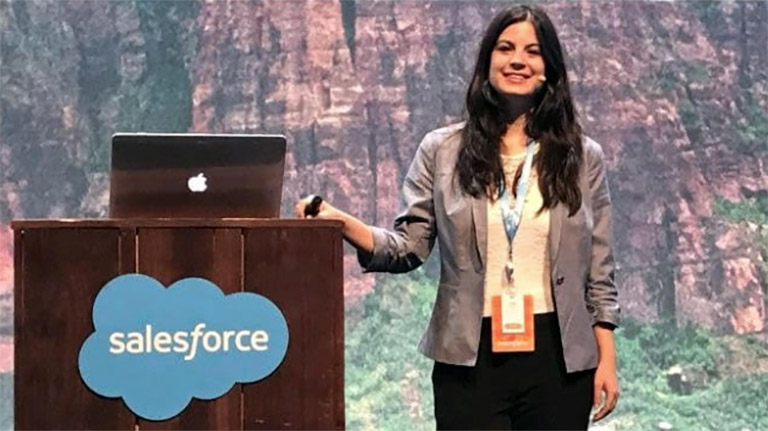 She-force
Equality in the workplace is a fundamental value in the Salesforce Ohana (family) culture and one about which Dana feels strongly. She and other female Salesforce employees founded a committee, which became She-force, to address four equality issues:
Bringing more women into Salesforce
Helping and supporting them once they're here
Supporting women in the technology ecosystem outside of Salesforce
Inspiring and encouraging more women to consider careers in technology
She-force is planning a series of meet-ups, with lectures on a variety of topics.
"We have many women in the industry who are VPs or CEOs — women who are doing amazing things. And we want to make sure other women in the tech ecosystem can hear them so they understand what's possible."
She-force also wants to start a process that will help and mentor young women not yet in the tech ecosystem, starting as early as high school.
"We want to help them grow. Help them build things so they understand their abilities and aren't afraid of the technical aspects of software and product engineering."
Don't Stand Still
From her work with Larger than Life and She-force to helping customers succeed and transform their organizations, growth emerges as a consistent theme throughout Dana's professional and personal life.
"Salesforce is very keen on ensuring its employees do not stand still. That's why I was encouraged to work toward my Salesforce Technical Architect certification (CTA)."
The CTA is the pinnacle of three tiers of architect certification, which after many intermediate certification tests culminates in presenting a use case and architecture solution to a panel of judges. The CTA test is also open to individuals outside of Salesforce.
"It was an amazing experience and I passed! I even received a call from one of the organizers who told me I'm the 13th woman in the world to achieve the certification."
Interested in joining the Salesforce team? Indicate your interest to their recruiting team.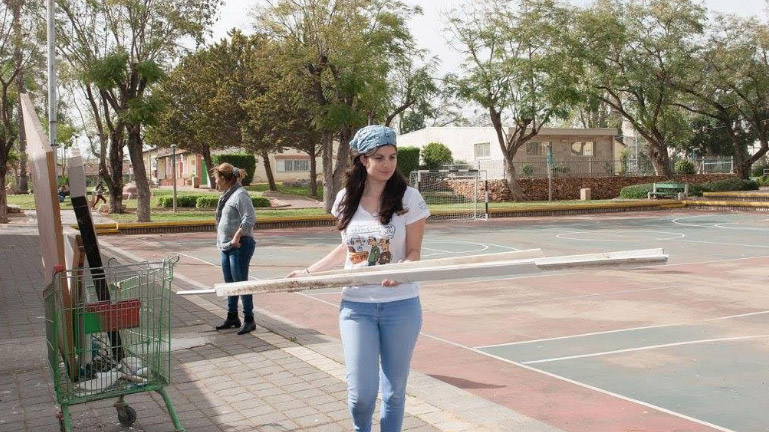 Editor's Note: Dana is now a Director, Regional Success Architect